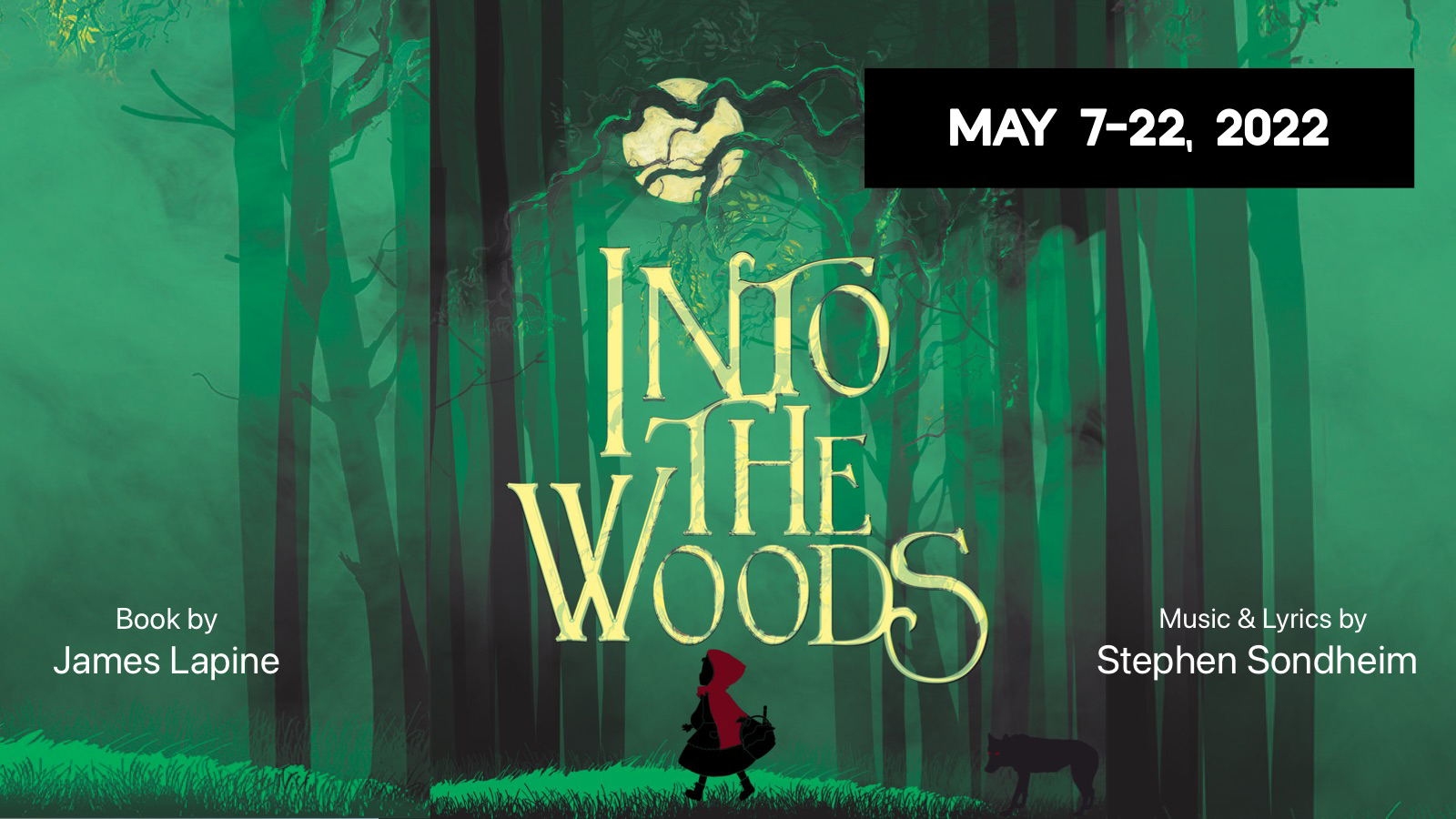 Into The Woods
May 7 - May 22, 2022
INTO THE WOODS is a modern twist on the beloved Brothers Grimm fairy tales set to a musical format. This Tony Award-winning musical follows the classic tales of Little Red Riding Hood, Cinderella, Jack and the Beanstalk, Rapunzel and two princes - all tied together by the baker and his wife, their wish to begin a family and the witch who has put a curse on them.
Performances
Tickets
Pricing
Premium: $42 (Adult), $39 (Senior), $33 (Student 4 & up)
Regular: $34 (Adult), $31 (Senior), $25 (Student 4 & up)
Subscription
Purchase 4 or 5 Broadway Series productions to make a great value even better!
Event Information
Estimated Running Time: 2 hours, 15 minutes
Intermission: Yes
Recommended Age: 11 & up (Children under 4 will not be admitted to Broadway Series titles)
Cast & Creative Team
Cast
The Baker's Wife - BRE CADE
The Baker - SEAN OPENSHAW
The Witch - JENNIFER NELSON
Cinderella - BRIDGET HUGHES
Jack - WILLIE NAESS
Little Red - MAGGIE BLAISE
Rapunzel - CASSIDY TERRACCIANO
The Narrator - DAVID FRETZ
Cinderella's Prince - MICHAEL MORCH
Rapunzel's Prince - TYLER CICARDO
The Wolf - KYLE JAVON
The Mysterious Man - MARK MEGILL
Jack's Mother - AMY CARR SKALECKI
Cinderella's Stepmother - CHRISTINE DESIMAS
Lucinda - LINDSEY "LA" MONACO
Florinda - DANIELLA MACOLINO
Granny/Cinderella's Mother/Giant - MARTI BOOKSTEIN
The Steward - SEAN MCLAUGHLIN
Cinderella's Father - STEVE BARTLOW
Sleeping Beauty - KAITLYN HULME
Snow White - EMILY DAVIS
Production Team
Director - Ian Moore
Stage Manager - Frank Falisi
Choreographer/Assistant Director - Sean Openshaw
Music Director - Kara Leigh
Producer - Julie Nagy
Co-Producer - Joe Ficarra
Sponsors