Lifelong Learning - 2023-2024
Algonquin Arts Theatres Lifelong Learning lectures. These offerings cover a wide variety of topics related to the art that we present at the theatre.
Cost:
Single Class: $15
Subscriber/ Member: $10*
7-Class Package plus free ticket to Earth, Wind & Fire Tribute: $60
Reservation Recommended:
Call 732.528.9211 or
Book online at algonquinarts.org
*Subscribers/ Members Please Call for Discount Rate
Sales go through the box office, if they aren't arranged online on their own.
90-minute classroom lectures related to Algonquin's Main Stage Programming Series
Light refreshments will be provided
Classes will take place in the theatre
All classes conclude with a Q & A
Full series subscribers will receive a bonus ticket to Earth Wind & Fire Tribute if they order before October 18.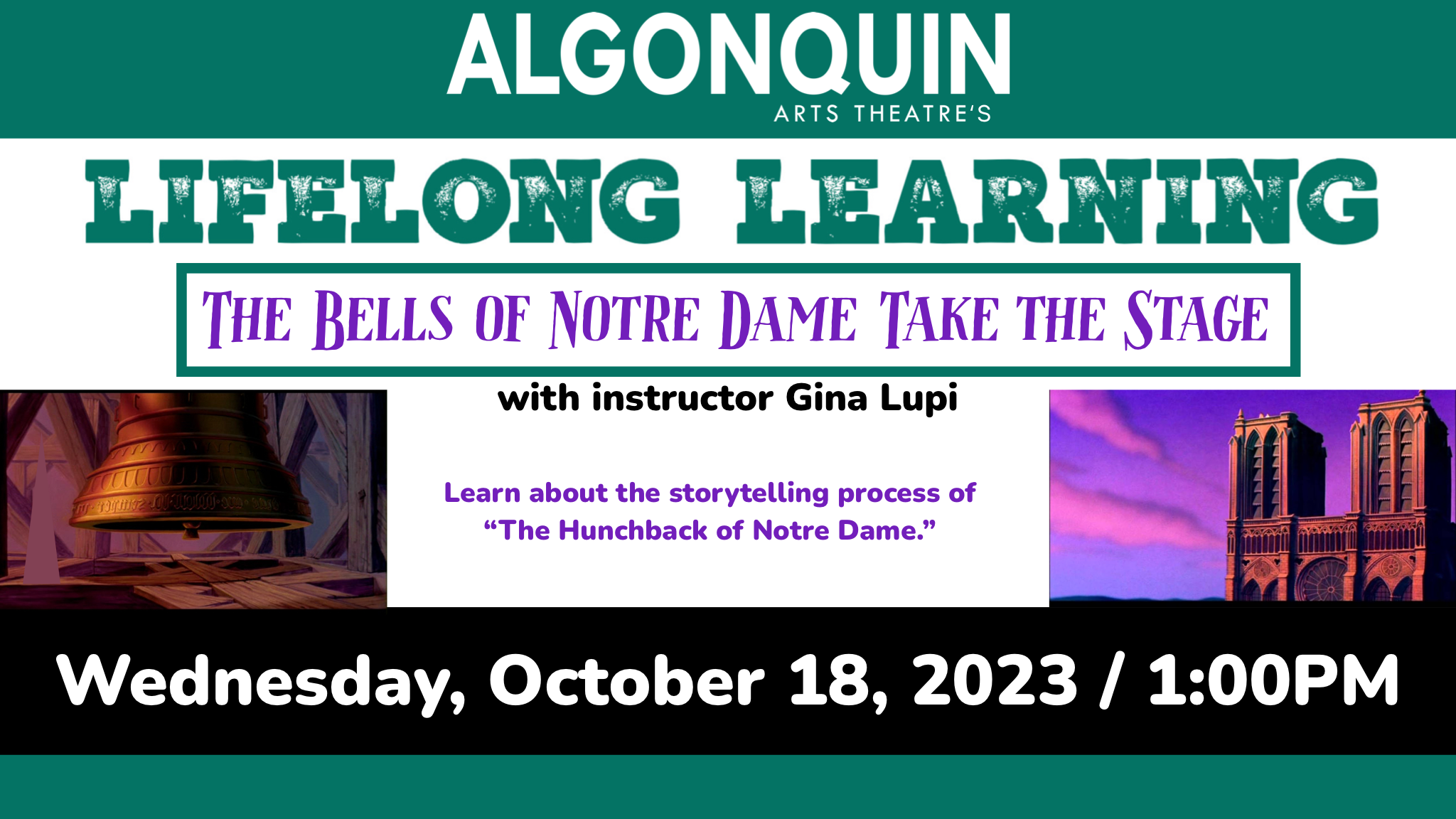 October 18
Time: 1:00pm
Learn about the storytelling process of The Hunchback of Notre Dame. Dive into this epic piece that shows us that sometimes the world is indeed 'cruel and ugly,' qualified by the show's haunting finale on the Algonquin Arts Theatre stage under the direction of Gina Lupi. (Hunchback of Notre Dame coming to Algonquin stage in October 7-22, 2023.)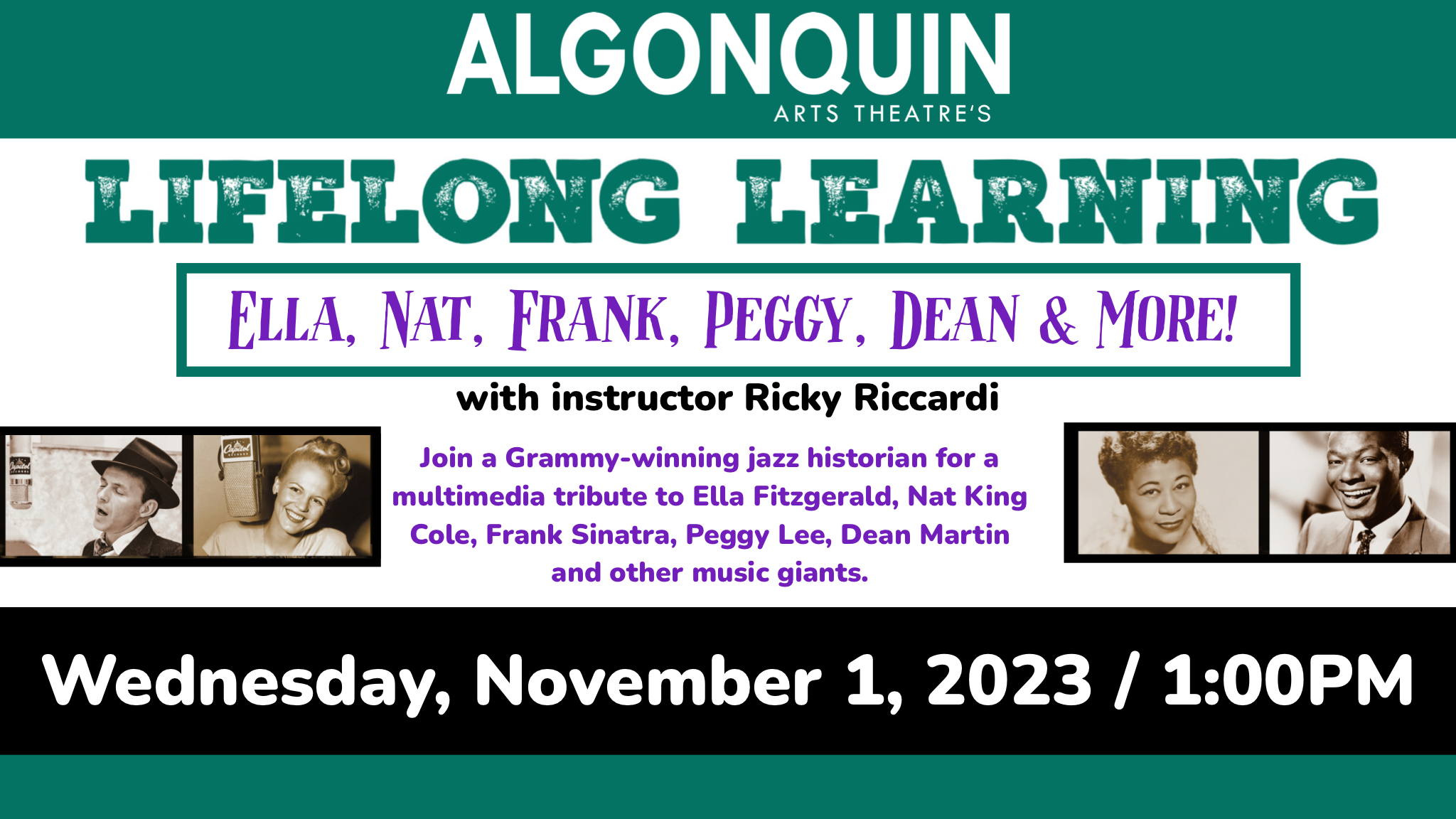 November 1
Time: 1:00pm
After James Langton's New York All-Star Big Band brings the sounds of swing to the Algonquin in October, join GRAMMY-winning jazz historian Ricky Riccardi for a multimedia tribute to Ella Fitzgerald, Nat King Cole, Frank Sinatra, Peggy Lee, Dean Martin, and other giants of the 1940s and 1950s, featuring rare videos, photos, stories, and much more! (James Langton's New York All-Star Big Band with special guests Gimme Four coming to AAT on October 23, 2023.)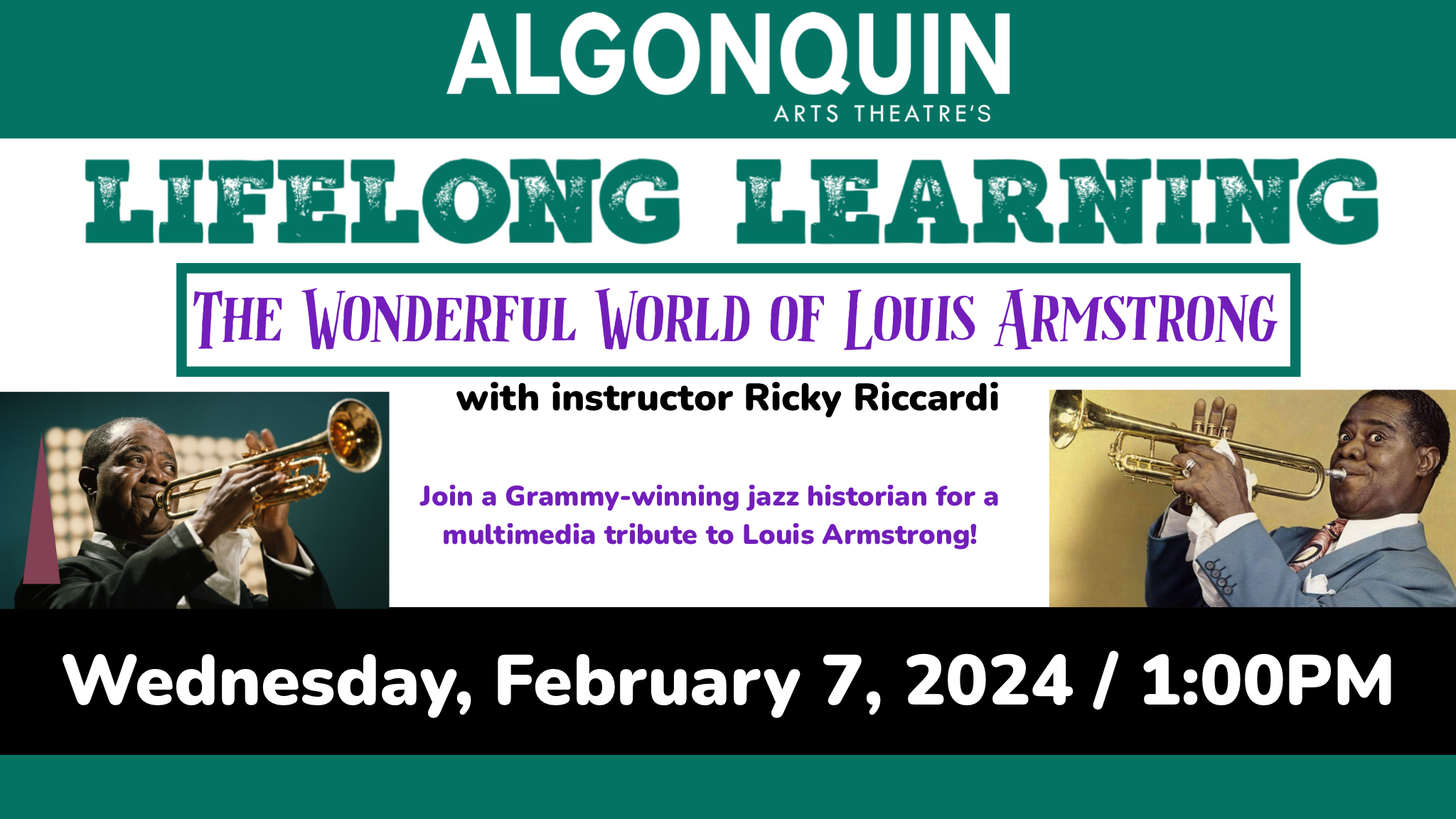 February 7, 2024
Time: 1:00pm
Many people know Louis Armstrong from hit records like "Hello, Dolly!" and "What a Wonderful World" or from appearances in films such as "High Society" - but did you know he was arguably the most influential musicians of the 20th century? In a dazzling multimedia presentation, Armstrong author and historian Ricky Riccardi will demonstrate just how "Satchmo" revolutionized the sounds of jazz and popular music with his innovations. (Don't miss it! James Langton's Satchmo! Celebrating Louis Armstrong coming to AAT on August 27, 2023.)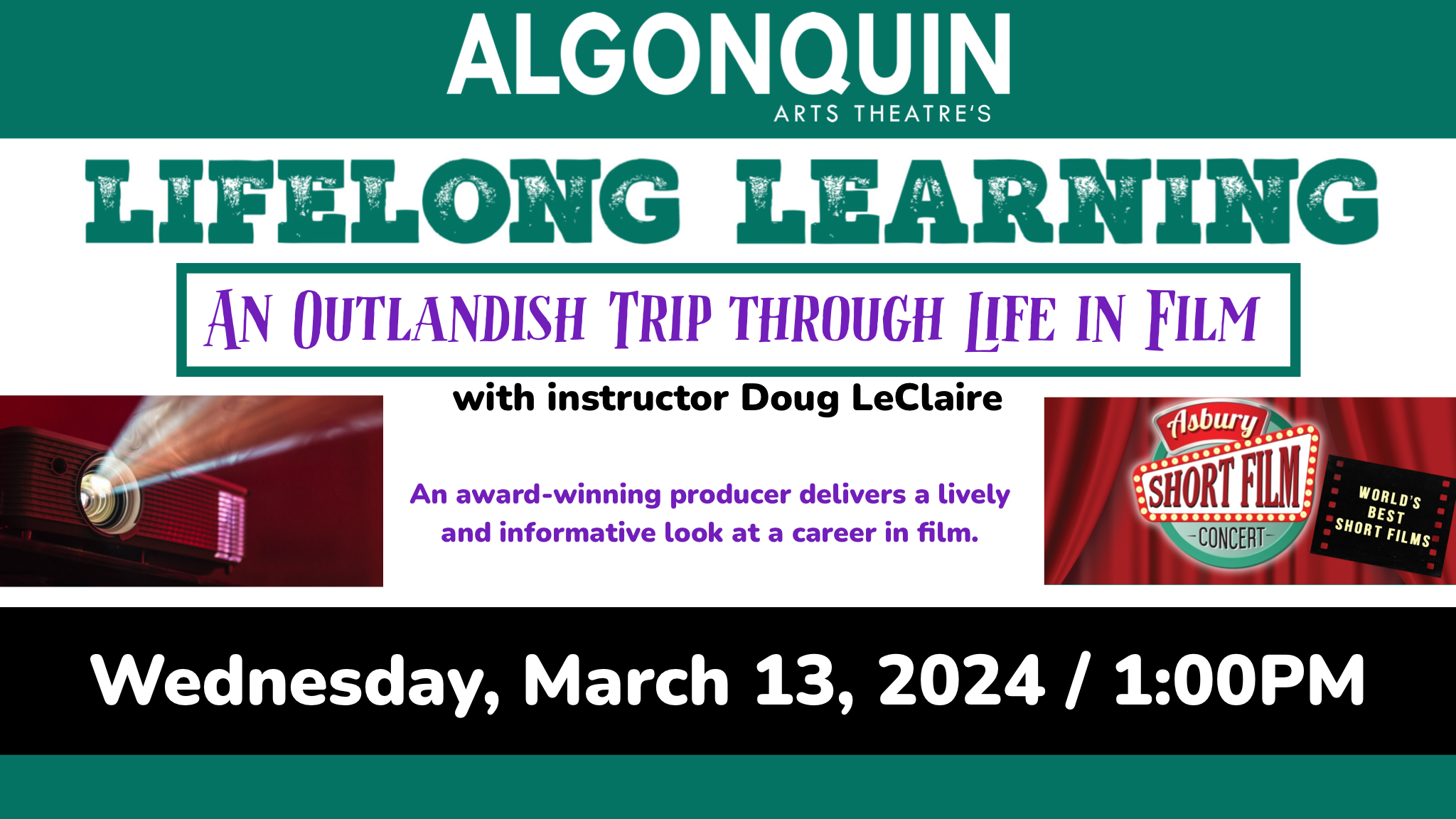 March 13, 2024
Time: 1:00pm
Lecture and screening delivered by Asbury Shorts USA Founder & Director Doug LeClaire. Award-winning producer Doug LeClaire delivers a lively and informative look back on a career in national television commercials, independent featured short films and his own crafted national touring exhibition of globally honored short films. Celebrating 40 years with The Asbury Short Films! (World's Best Short Films coming to AAT on March 9, 2024.)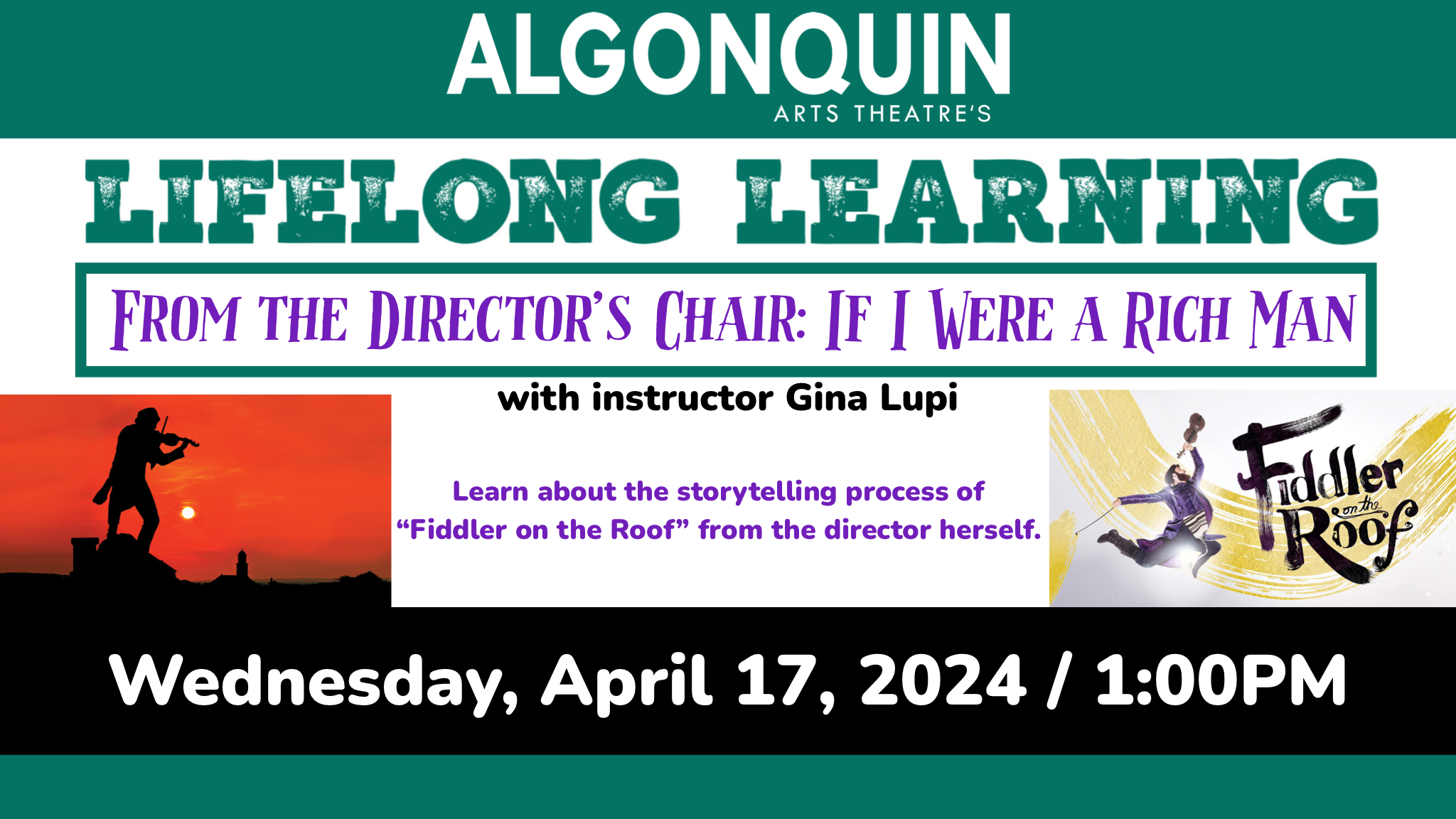 April 17, 2024
Time: 1:00pm
Join us in Algonquin's "Tradition" of telling the story of Joseph Stein's Fiddler on The Roof under the stage direction of Gina Lupi, music by Jerry Bock/Sheldon Harnick with Jerome Robbins' choreography. Rich in historical and ethnic detail, observe the director's role in leading a universal theme of tradition in this beautifully rich musical. (Fiddler on The Roof coming to Algonquin stage in April 6-21, 2024.)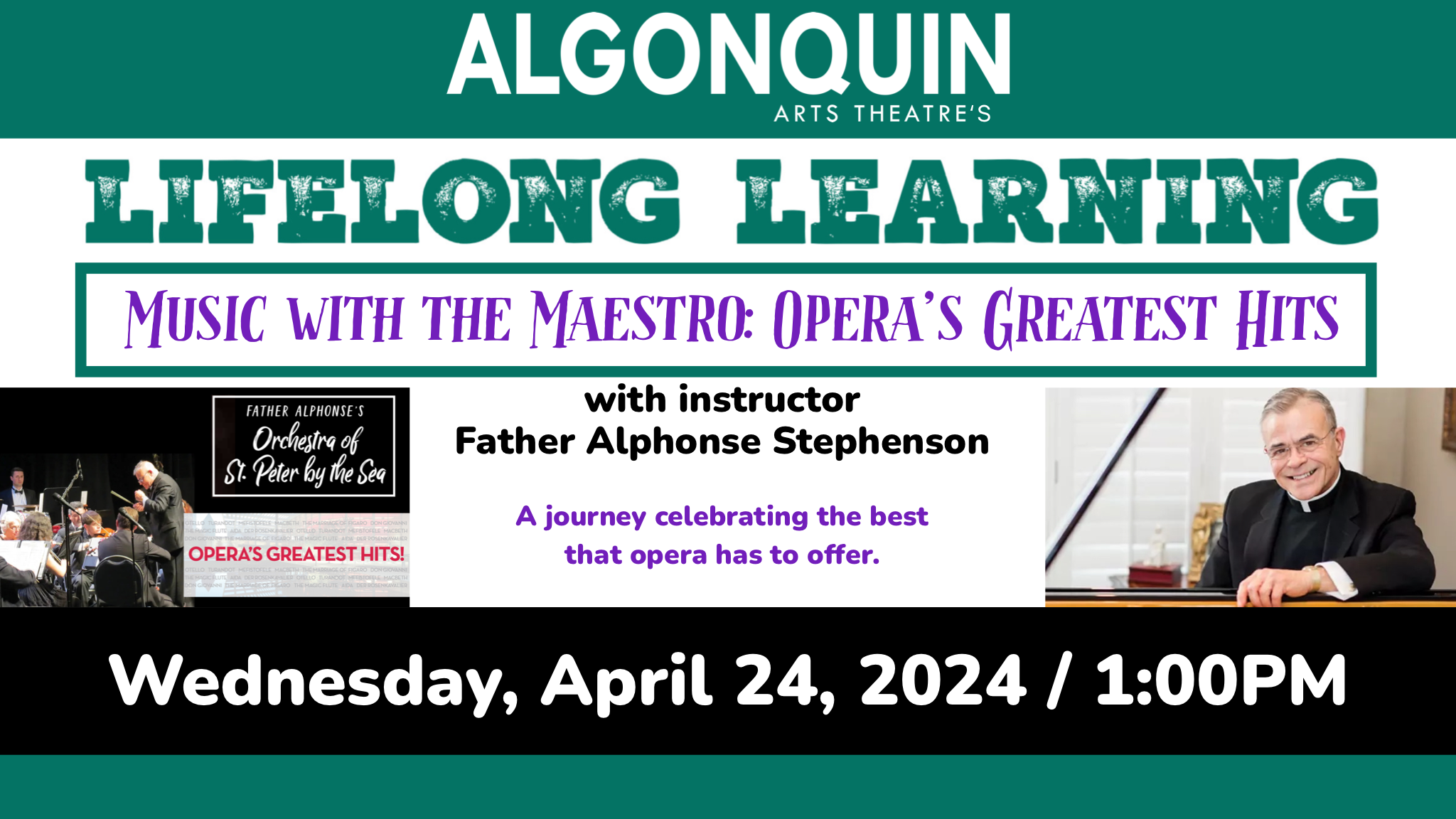 April 24, 2024
Time: 1:00pm
The conductor of the Orchestra of St. Peter by the Sea will take us on a journey celebrating the best that opera has to offer, in a unique and moving discussion on the art form, ahead of the April concert. (Opera's Greatest Hits, Orchestra Series featured on the Algonquin stage in April 28, 2024.)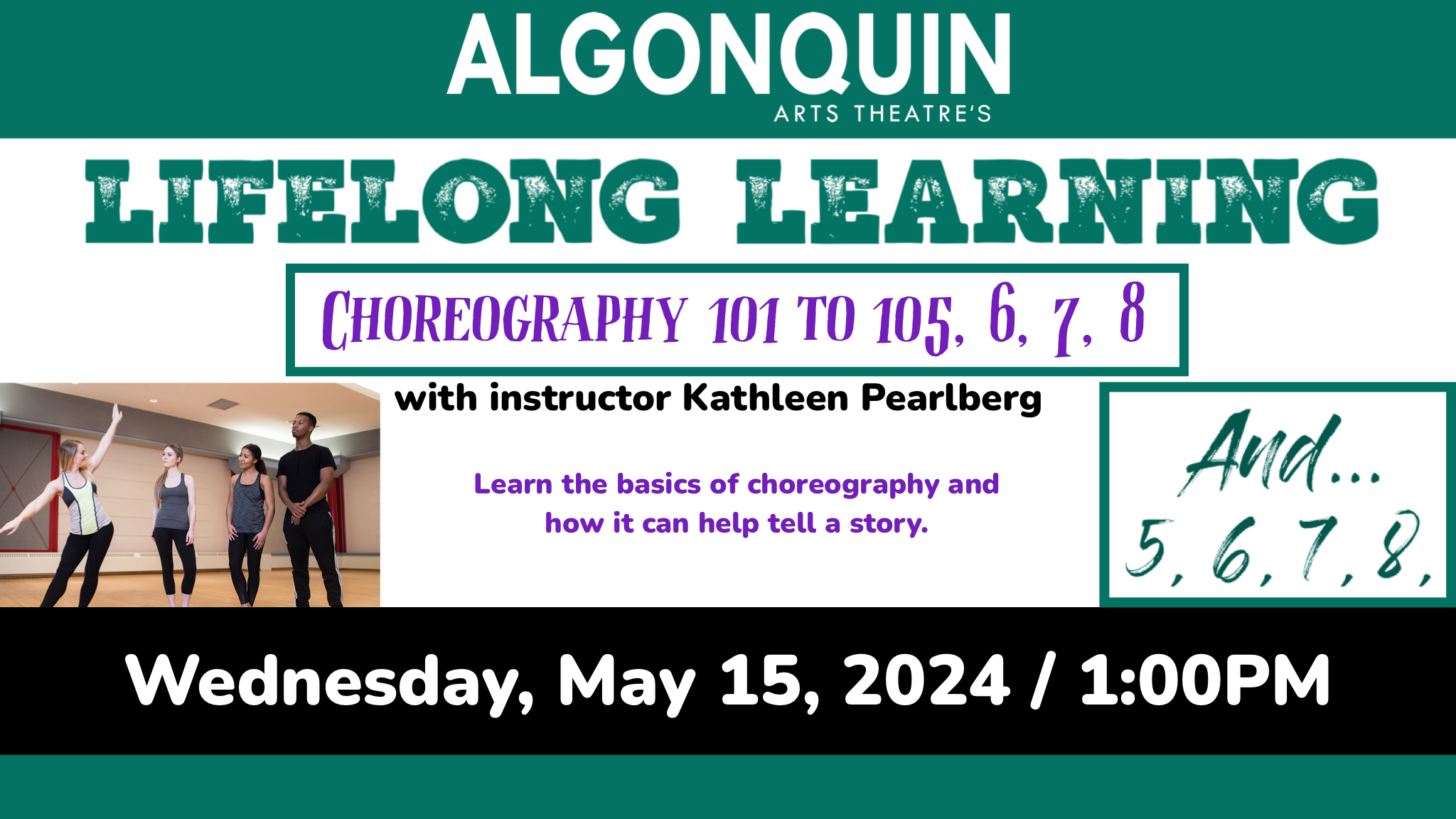 May 15, 2024
Time: 1:00pm
The choreographer of Algonquin's productions of Jesus Christ Superstar, Man of La Mancha, Kinky Boots and The Hunchback of Notre Dame, covers some of the basics of choreographing a show and discusses how music influences the choreography of a production. Dance can tell a story.