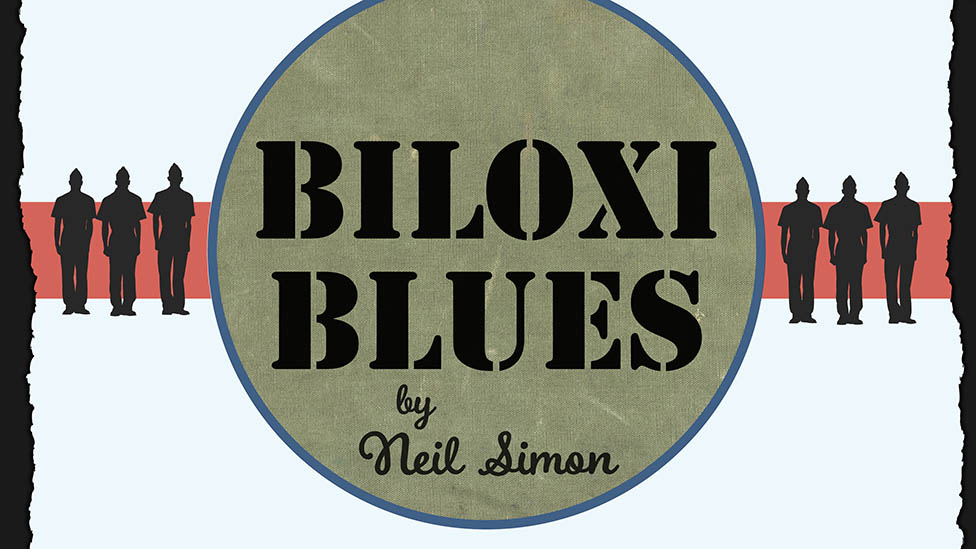 TENTATIVE DATES
Biloxi Blues
January 22 - January 30, 2022
This production is currently off sale. Ticket sales will resume if and when we determine that it will be safe to commence production and our capacity limits have been lifted.
Performances
Tickets
Tickets are not on sale for this event. Please join our mailing list to be notified when tickets go back on sale.
Please review our updated Ticket Policies.
Pricing
Premium: $41 (Adult), $38 (Senior), $32 (Student 4 & up)
Regular: $33 (Adult), $30 (Senior), $24 (Student 4 & up)
Subscription
Purchase 4, 5 or 6 2020-21 Broadway Series productions to make a great value even better!
Event Information
Estimated Running Time: 2 hours, 30 minutes
Intermission: Yes
Recommended Age: 13 & up (Children under 4 will not be admitted to Broadway Series titles)
Synopsis
When we last met Eugene Jerome, he was coping with adolescence in 1930's Brooklyn. Here, he is a young army recruit during WW II, going through basic training and learning about Life and Love with a capital 'L' along with some harsher lessons, while stationed at boot camp in Biloxi, Mississippi in 1943.
The second in Pulitzer Prize-winning playwright Neil Simon's trilogy which began with Brighton Beach Memoirs and concluded with Broadway Bound.
Biloxi Blues had its world premiere at the Ahmanson Theatre, Los Angeles, California, running from December 8, 1984 to February 2, 1985. It opened on Broadway at the Neil Simon Theatre on March 28, 1985 and closed on June 28, 1986.
Cast & Creative Team
This show has not yet held auditions. Visit our
audition page
for more information.
Sponsors
Interested in sponsoring a show at Algonquin Arts Theatre? Call 732-528-9211 for information.