Playbill
An ALGONQUIN ARTS THEATRE production
MASS APPEAL
by BILL C. DAVIS
Director
DEREK HULSE
Production Manager
JOSEPH FICARRA
Producer
JAN TOPOLESKI
Lighting Design
ROMAN KLIMA
Scenic Design
DEREK HULSE & JAN TOPOLESKI
Sound Design
JAN TOPOLESKI
Season Producers
Janice Blanton
James & Arlene Donegan
J.L. Grandinetti
Diane & Jerry Levitz
Broadway Ray Soehngen
Originally presented by the Manhattan Theatre Club in New York City on May 11, 1980.
Produced on Broadway at the Booth Theatre on November 12, 1981, by Elizabeth I. McCann, Nelle Nugent and Ray Larsen, in association with Lynne Meadow, Barry Grove and Warner Theatre Productions, Inc.
MASS APPEAL is presented by special arrangement with Dramatist Play Service, Inc.
Cast
Father Tim Farley ... MARK MEGILL
Mark Dolson ... GARRETT GALLINOT
Creative Team
Director ... DEREK HULSE
Production Manager ... JOSEPH FICARRA
Producer ... JAN TOPOLESKI
Lighting Design ... ROMAN KLIMA
Scenic Design ... JAN TOPOLESKI
Sound Design ... JAN TOPOLESKI
Place
The action of the play takes place in Father Tim Farley's office and in St. Francis Church.
Time
It is autumn.
Scene Breakdown
ACT I
Scene 1: Sunday morning, 10:15 mass
Scene 2: Wednesday afternoon
Scene 3: Friday, one week later
Scene 4: Sunday, one we later, 10:15 mass
Scene 5: That afternoon
ACT II
Scene 1: Immediately after the 5:20 mass
Scene 2: Sunday, next week, 5:20 mass
Scene 3: Monday morning
Scene 4: 10:15 mass, that Sunday
Scene 5: That afternoon
Scene 6: 5:20 mass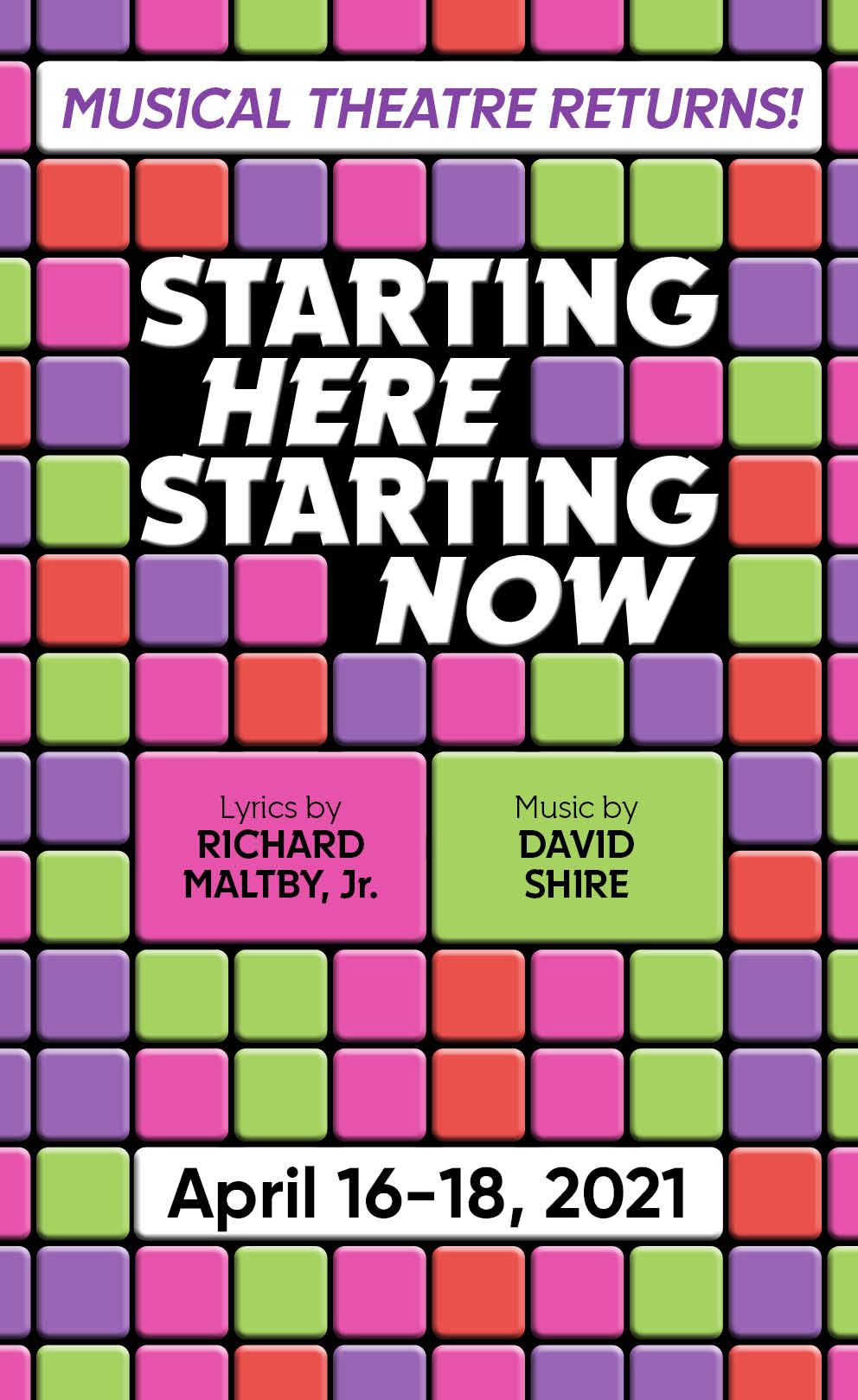 Cast & Creative Team
MARK MEGILL (Father Tim Farley) is an actor, music director and teacher, and is delighted to return to the Algonquin theatre, where he recently played Jack Jerome in Brighton Beach Memoirs. Other roles at the Algonquin include Maurice in Beauty and the Beast, Joe Boyd in Damn Yankees, Doolittle in My Fair Lady, Patsy in Spamalot, Herbie in Gypsy, Governor/Innkeeper in Man of La Mancha (Perry Award Nomination) and Marley in Scrooge (Perry Award Nomination). He played Jean Shepherd in the national tour of A Christmas Story, The Musical. Other roles include Arvide in Guys and Dolls, Jacob/Potiphar in Joseph, and FDR in Annie (with Andrea McCardle), all at the Axelrod Theatre in Deal. He has performed with such diverse talents as Duke Ellington, Andy Williams, Titanic in Concert at Lincoln Center (with Brian D'Arcy James and Michael Cerveris), A$AP Rocky, and with the Housewives of Monmouth County. When not onstage, he serves as musical director at the Algonquin Arts Theatre, The Count Basie Youth Theatre Program, and at The Spring Lake Community House. He retired after 35 years as a public school teacher, and was recently named to the Allentown High School Hall of Fame. He lives in Manasquan with his wife Maria and is a proud father and grandfather to Dante, Beckett and Sawyer.
GARRETT GALLINOT (Mark Dolson) is thrilled to be back on the Algonquin stage. Previous Algonquin credits include Kaffee in A Few Good Men. Other notable credits include Hamlet in Hamlet (Dover Little Theater), Romeo in Romeo and Juliet (Pax Amicus), and all 7 dwarves in Snow White (The Growing Stage). Garrett would like to thank his family and friends for all their support, the amazing production team, as well as all of you for coming out to support the arts! He'd also like to deeply thank both Mark and Derek for sharing not only their incredible wisdom, but also their enthralling stories!
DEREK HULSE (Director) received his B.A. in Theatre from DeSales University and his M.A. in Education from Georgian Court University and serves as an Assistant Principal in Point Pleasant Borough. Outside of education, Derek has worked on numerous area productions as an actor and director for over thirty years. Derek was last seen on the Algonquin stage as Sam in Mamma Mia! and most recently as Ebenezer Scrooge in Spring Lake Theatre's annual production of Scrooge! Some favorite directing credits include Private Lives, The Producers, Into The Woods, The Pirates of Penzance, Noises Off!, One Man, Two Guvnors, Godspell and his original comedy At Any Rate... Derek would like to thank Mark, Garrett and the entire production staff for this memorable experience. Much love to Colleen, Aidan and Liam!
JAN TOPOLESKI (Producer, Scenic & Sound Design). Algonquin's TD. Most recently: A Christmas Carol (One-man Show), King Arthur (Camelot), Ebenezer Scrooge (Christmas Carol the Musical) & The Old Man (A Christmas Story). Other roles: Juan Peron (Evita), Don Quixote (Man of La Mancha), Lord Farquaad (Shrek), Captain Von Trapp (Sound of Music), Emile De Becque (South Pacific). Directing credits include Noises Off, Carousel, South Pacific, The 39 Steps, Jekyll & Hyde, The Producers, A Few Good Men.
JOSEPH FICARRA (Production Manager) is proud to be producing once again for the Algonquin stage. Joe is the company's Production Manager but wears many hats around the theatre. He can be found at the back of the house mixing sound for the musicals, in the workshop building props, or on stage performing. Credits include such roles as The Ghost of Christmas Present (Scrooge!), Cliff (Cabaret), and Jigger (Carousel).
ROMAN KLIMA (Lighting Design) is a Lighting, Scenic, Sound & Video designer. His work has been seen at Algonquin Arts Theatre, The Bickford Theatre, Middlesex County College, Brookdale Community College, State Theater New Jersey, Middlesex County's Plays in the Park, The Forum Theater, & countless venues throughout the tristate area.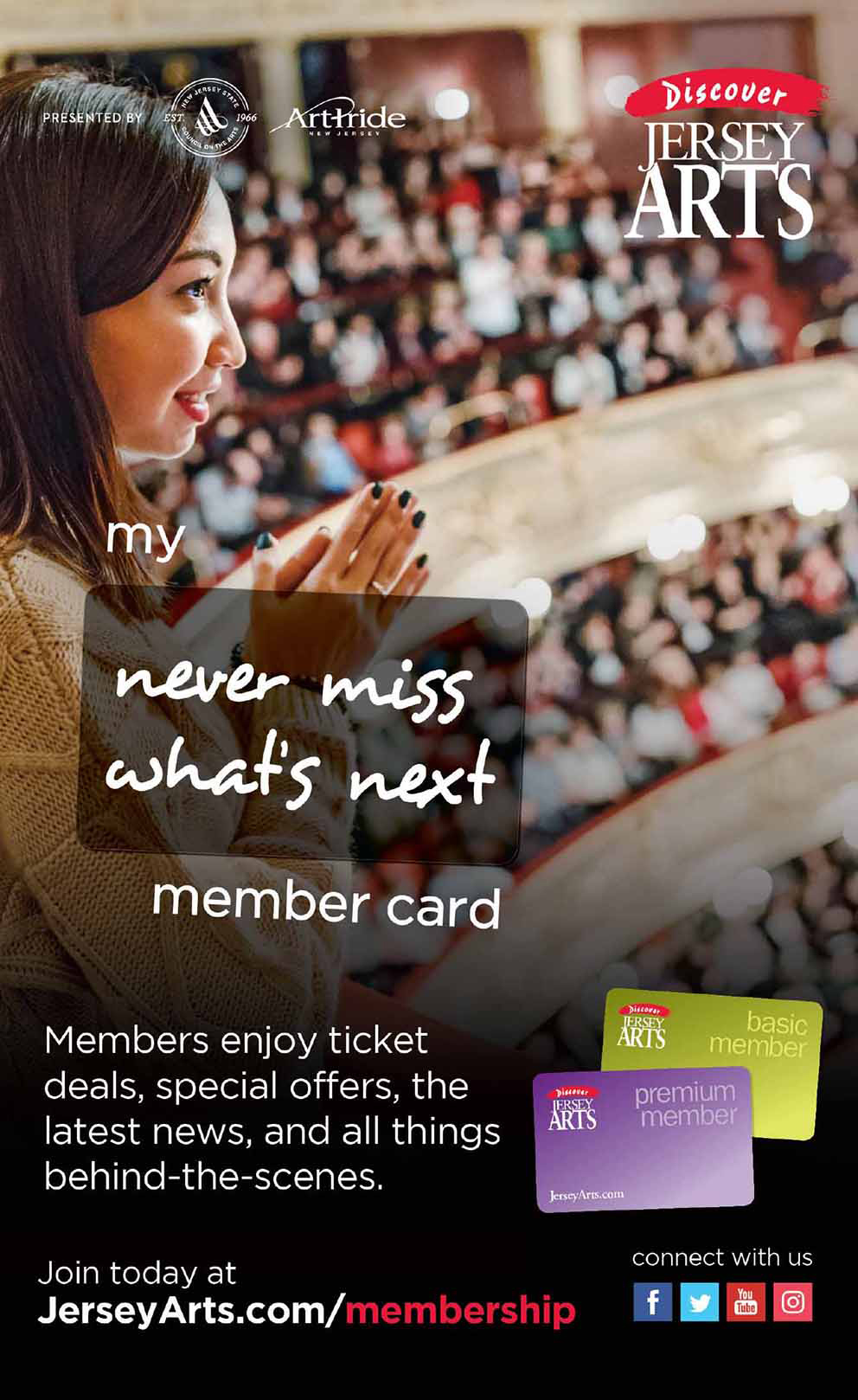 Contributors
$10,000 & Up
Broadway Ray Soehngen
Janice Blanton
Manasquan Bank
Monmouth County Board of Chosen Freeholders
New Jersey State Council on the Arts
PNC Financial Services Group NJ Region
ShoreHaven Wealth Partners
$5,000-$9,999
Hackensack Meridian Health
PNC Wealth Management
The GE Foundation
The Geraldine R. Dodge Foundation
$2,500 - $4,999
Diane & Jerry Levitz
Ed & Meagan O'Malley
J. L. Grandinetti
James & Arlene Donegan
OceanFirst Foundation
Roosevelt Investments, In honor of Ray & Pamela Brunt
The Dardin Fund
$1,000 - $2,499
Arden Mathews
C. Keith Henderson & Associates
Dawn & John Marco, In honor of Ray & Pam Brunt
Deborah Dec
Diana L. Sullivan
Diane Turton, Realtors
Essential Acupuncture & Wellness
I.F.C.United.org
Joseph Garrett
Judith & Stephen Leone
KITCH Organic
Lisa Nicholson
Lois J Gregory
Lorraine & Bob Henry
Marriott, Callahan & Blair
Mona & John Kirk
Monmouth Medical Center Southern Campus
Network for Good
O'Malley, Surman & Michelini, Esqs.
Patricia Thecker
Peter A. Flihan & Linda P. Hejduk
Ray & Pamela Brunt
Rella's Italian Tavern
Sunnyside Manor
The Folk Agency Realtors, Inc.
The Harold Wetterberg Foundation
The Whelan Foundation
Thomas K. Hessman
Vincent Gifford & Jean Jaslovsky
$500 - $999
4imprint
Anthony Greco
Barbara Birdsall
Barbara Casper
Betsy Bauer
Bobbie & John Tier
Crosson Construction
Dan & Cathy Getz
Elaina & Thomas J. Basile
Elaine Flood-Lyderson & John Lydersen
Eve R. Hershkowitz
Falkinburg Tree Expert Co.
Gina Lupi
Glenn Devitt
Jackie Behson
Jeanne & Joel Shane
John & Gail Winterstella
John Belding
Johnson & Johnson Family of Companies
Judith Laufer
Karen Alderton Goldblatt
Lisa & Deb Walling
Maryann & Joe Pucilowski
Scott & Lucille Soper
Sea Girt Community Appeal
Smart Fleet USA
The Benevity Community Impact Fund
Women's Club of Brielle
$250 - $499
Aimee Ferguson & Diane Raver
AT&T Higher Education/Cultural Matching Gift Program
Barbara Birmingham
Barbara Delorenzo
Bernadette Reidy
Bette Schneider
Betty Applegate
Bevinn & Jack King
Bob & Lisa Drew
Bob & Viv Sislian
BookTowne
Brooke Rallo
Bubbakoo's Burritos
Coffee Corral - Red Bank
Cookie & John Cutillo
Dee Daniels
Diane & Paul Ewing
Diane B. Lippert
Dorothea Fernandez
Dr. Mark & Mrs. Katherine Hannah
Edward & Carol Anderson
Elaine Monacelli
Eliot & Lorene Colon
Elisa Votto
Filomena Bruno
Frank Van Note
Fred & Lynne Truex
Helen & Bob Young
Helen Boehm
Jill Dargeon
Jimmy Moran
Joanne Newman Davis
Joseph G. Il Vento III
Joyce Cornelius & Edwin Griffin
Kenneth French
Larrie & Rose Marie Laird
Lawrence & Patricia Durso
Marj Mottola
Mary & Arthur Ryan
Mary Anne Peterson
McCusker Family
Mr. & Mrs. Clark Lydic
Peter Rudy
Randee Friedman
Rhona Stein
Rhonda Maraziti
Richard & Gerri Venino
Rick & Eva VanDeventer
Robert & Marja Fumo
Robert Mathews
Ruth Znachko
Susan Palmer
Ted & Helen Miller
The Creed Family
The Snakes
The Zarrilli Family
Tina O'Donnell
Trisha D. Scudder & G. Kevin Callahan
Valerie Abel
Wells Fargo Clearing Services
$100 - $250
Adam Sheer
Al & Betsy Jones
Alan & Debbie Sigman
Aldo Strippoli
Alexandra Bauman & The Bauman Family
Alphonse Stephenson
Altha & Curt Morton
Ann Slavick
Anna Brautigan
Anne Marie Carulli
Anne Stample
Anonymous
Anthony Lipari
AT&T
Barbara Kane
Barbara Kling
Barbara Miller
Barbara Sluboski
Barry & Lori Asch
Bernadette Vassallo
Bernard Reilly
Beth Comandini
Betsy B. Smith
Bonnie Cater
Bonnie Graham
Brian Murphy
Carey Nash
Carmina & Peter Symonowicz
Carol S. Jones
Carol Steider
Carol Wilusz
Carole Musser
Carolyn Kelly
Carolyn McCreesh
Cathy Trost
Cecile M Reitman
Chesla Wechsler & Chris Olszewski
Chuck Katten & Joan Wybranski
Colleen Boueil
Constance Watkins
Dara Brown
David & Melanie Rosenblatt
David & Terry Mancuso
Dawn Cranga, In honor of Sean Callahan
Deborah Hedden
Deborah, Steve & Sophie Weingroff
Debra Robertson
Diane Runyon
Dolores Gibson
Dominick Palumbo
Don & Andrea Schuett
Donna Birosak
Dorene Levy
Doris Truex
Dottie & Jay Warren
Dr. & Mrs. Bernard P. Shagan
Ed & Phyllis McCartin
Elaine Brophy
Eleanor Gaiser
Eleanor Leone
Elizabeth Marion Malavasi
Ellen Korpar
Elliott Ehrlich
Eugene & Carol Famula
Felicia Hallahan
Florence Witzeman, In honor of Kendall Thorner
Frances Manco
Frank & Marie Ann Conover
Gary Blauth
Geoffrey & Susan Reilly
George Lyons
Gerald Vermilye
Greta & Philip Schneider
Hank & Diane Olsen
Heidi Wittenberg
In honor of Dr. Charles Wrege
In honor of Eliot Colon
In memory of Joan O'Rahilly
Irene Zipf
Jack & Dee Murphy
Jacqueline Zurla
James Gooley
Jane & Bruce Reynolds
Jane Bessemer
Jane Carver
Janet Robinson
Janice H. Mosko
Janice Visceglia
Jay Signore
Jean & Jim McConnell
Jeff Ribakusky
Jenna Hedden
Jennifer Zweier
Jeri D Rabinowitz
Joan & Lou Gancila
Joan Camp
Joan Mattia
Joan Roccki
Joann Zebrowski
Joe Rappa & Nick Hockens
John & Judy Weaver
John & Marilyn Russell
John Albrecht
John Dowling
John Lampman
Joseph & Myra Slachetka, In honor of Lois J. Gregory
Joseph A. Klenner, In honor of Gimme Four - Rhythym is Their Business
Judy Bjorstad
Judy Power
June & Joe Tantillo
Karen Dushnick
Karen E. O'Bryan
Karen Everett
Karin Goodman
Katherine Nestor
Kathie K Kelly
Kathryn Barra
Kathy Fischbeck
Kay & Dennis O'Keefe
Keith & Barbara Collins
Kris Carr
Laura Jackson Jahnke
Lauren Gill
Lawrence Delmasto
Lawrence Korn
Lee Heumiller
Lenore Strakowsky
Leslie G. Smith
Linda Higgins
Linda Marchak
Lisa Walsh
Liz Shouvlin & Pat McPeak
Lois Eberhart
Lory & Arnie Schuster
Lou & Michele Dottrina
Lou Romano
Lynn Corino
Lynn Macoun
Mardell Halm
Margaret Creamer
Margaret McConnelll
Marge Gryta
Maria & Mark Megill
Marian Henderson
Marie Agliozzo
Marie Regan
Marjorie Meklin
Marti Bookstein
Mary Ann Keller
Mary E Hauser
Mary Jane Robbins
Mary Jurgensen
Mary Markowski
Mary Pender
Mary Raftery
Mary Russo
Maureen Honecker
Michael & Anne Amodio
Michael & Joan Berzansky
Michele & Dennis Fitzgerald
Michele Kellner
Mr. & Mrs. James Langenberger
Mr. & Mrs. Martin Colin
Nancy & Ken Genalo
Nancy & Rosalind Schoepf
Nancy Rogers
Nancy Tischio
Nancy Worthington
Nicholas & Carole Korolkoff
Nicole Valentino
Olga Sgambettera
P. Jon Meyer & Karen B. Shore Meyer
Pamela H. Smith
Patricia Burdge
Patricia Fleming
Patricia Merz
Patrick J. Brannick
Paulette Spirito
Peggy S. Staab
Peter R Wilson Jr.
PNC Matching Gifts Program
Priscilla Reilly
Prudential Foundation
Randy Kornberg
Ray Lewis & Wai Yuen
Raymond Wasilko
Reba Johnson
Rena Doran
Richard & Suzanne Peters
Richard Bratten
Richard Loman
Rita Bryant
Rita Maggio
Robert & Heather Rotondi
Robert & Mary Jean Chadwick
Robert Binn
Robert Schwartz
Robert Wynne
Robin Mintz
Ron & Terry DePasquale
Rosemarie Cordeaux
Russ & Jan Johansen
Russell Hecht
Sally Weisleder
Sandor Haydu
Sandra Keary
Sharon Weinstein-Canavan
Shea O'Connor
Sheila Stanford
Sound Systems
Stephen & Barbara Hecht
Sue Jacobson
Susan & Michael Applegate
Susan Berner
Susan E Belding
Susan Richardson
Susan Tumbarello
Tedi Makar
Teresa Ullmann
The Clayton Family LLC
The Flanagan Family
The Verizon Foundation
Theresa Gray
Tina Braender-Shinn
Tom & Jane Conroy
Tom & Maryann Sinnott
Tracy Peternich
Tracy Sandford
Truex Abstract, Inc.
V. Rev. Gary Breton & Mary Buletza
Valerie Pascal
Virginia & Don Carlin
Virginia Tesch
Vivian Pepe
Wendy Curry
William Bausch
$50 - $99
Alan Verbeke
Alisa & Rich Vandenbrouck
Amanda Craig
Angel Librizzi
Ann Albano
Ann Romano
Anonymous
Anthony & Daria Vignali
April Shevlino
Arlene Grossman
Arlene Grossman, In memory of Gladys Rothenberg
Barbara White
Bernadine Borowick
Bernice Burnstein
Bette Parslow, In memory of Anna Daniels
Beverly & Nicholas Ignatovicz
Beverly & Vincent Dipaolo, In memory of Anna Daniels
Beverly Martynuk
Bonnie Schroeder, In honor of Ray Brunt
Camille Curran
Carl Reich
Carlo & Lisa Verni
Carol Maliff
Carol Sidun
Carole Bauer
Carole Bogdziewicz
Carrie & Robert McGowan
Catherine Kerris
Catherine Weiner
Charles Mahoney
Clara Ciuffo
Colleen Coots
Cristina Ergunay
Cynthia Richter
David & Marylee Zykorie
David Dougherty
Deborah Gaudino
Debra Ehret
Deirdre Blasucci
Donna Fugit
Doris Hetzel
Douglas Chase
E.R. Neal
Elizabeth Palmer
Elizabeth Vermette
Ernest S. Polgardy
Faith Nolfi
Florence Taggart
Frances Cafferty
Frances M McCann
Genevieve O'Brien
George Bernatt
Gina Kulik
Ginny Thompson
Gretchen Gannon
Harold Nolan
Ilene Schwaber
In honor of Arthur Vespignani
In memory of Dorothy Hughes
James Arthurs
James Tuzzolino
James Weaver
Jane Gross
Janet Pfeiffer
Janice Krusch
Jean & Bob Klements
Jean Stoll
Jeanne Ribecca
Jeffrey Buonforte
Jennifer Ross
Jill Bradley
Jo Anne Berden
JoAnne Caufield
Joe & Joan Daurio
John & Marcella Inderwies
Joseph A Cappello
Joseph Barris
Joseph Lawless
Joyce Cupoli
June Leibowitz
Karen Avore
Karen Brown
Karen Volpe
Karin Finnegan
Katherine Mountford
Kathleen Van Houten
Ken & Sandi Shapiro
Kevin Gately
Larry Thorner
Linda Hanlon
Linda Roemer
Lori Sanchez
Lorraine Newton
Madeline Raheb
Margaret & Jeff Nielsen
Margaret Yard
Maria Penzimer
Marian O'Leary
Mary Ann Rowe
Mary Kotsopulos
Mary Rose Brandis
MaryLee Batesko
Maureen A Ruotolo
Maureen Flumerfelt
Maureen Gordon
Maxwell Frielich
Merlinda M Berish
Michael & Anne Marie Sniffen
Mr. & Mrs. Alan Fumo
Mr. & Mrs. Frederick J. Metzger
Mr. & Mrs. George Petty
Mr. & Mrs. James Lampariello
Mr. & Mrs. Jerome Skolnick
Msgr. Robert Chabak
Murray Kurtzman
Nancy Bembridge
Nancy McHugh
Noureen Beirne
Pamela Gethard
Pamela Ward
Pat Dalm-Moreland
Pat Russo
Patricia Kwiecinski, In memory of Anna Daniels
Patrick & Louise Havey
Paul Cox
Paul Dougherty
Paul Sutor
Peter Kalac
Raymond Savacool
Richard Wajda
Robert Olkowitz
Roland & Melinda Hillmann, In honor of Marti Bookstein
Ronald Rowan
Rosemary Boyle
Sanders Book
Sisu Fumo
Steven Singler
Susan DeSimone
Susan Endreson
Susan Smith
Susan Stehle
Susie Choi
The Stefanelli Family
Thomas Walters
Tom & Diane Huth
Tracy & Gail Martin
Vivian Elliott
Wendy Jacob