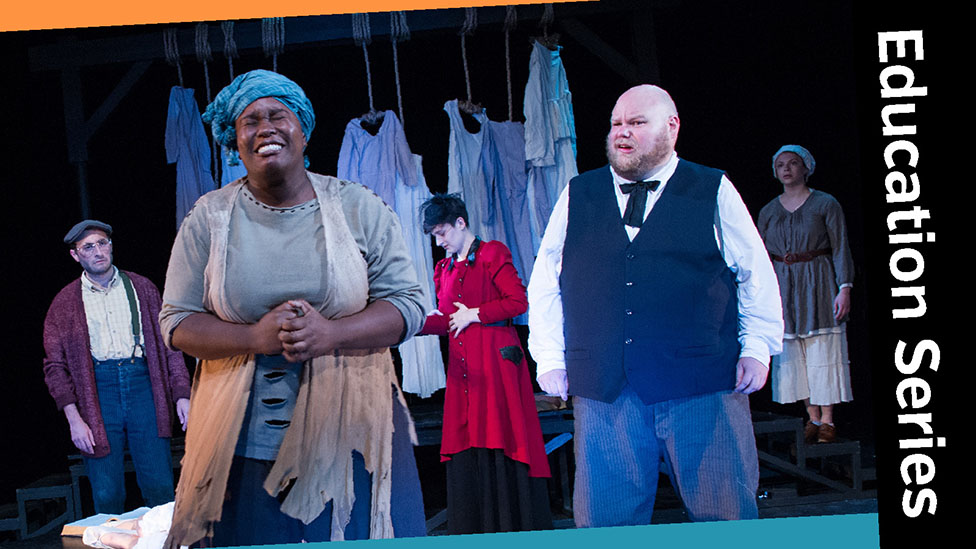 The Crucible
Wednesday, May 15, 2019
Arthur Miller's searing drama, inspired by the McCarthy era, comes to vivid new life in the National Players' bare-knuckle staging
Performances
Tickets
$12 - Individual Sales Available online or from the Box Office at 732-528-9211
$10 - Education Groups of 12 or more Call Julie Nagy at 732-528-9224 for group reservations.
Event Information

Running time: 90 minutes
Intermission: No
Age: Grades 6 & up

Seating for Algonquin Education Series performances is assigned by the Education Director to ensure that schools will be seated together to the extent possible and to expedite the arrival and departure process. Individual ticket purchasers will be grouped together a block of reserved, general admission seats.
Synopsis
The Timely American Classica by Arthur Miller. No one is safe as a reign of terror rips through 1692 Salem. Led by Abigail Williams, a group of girls who claim to have seen the Devil hurl out charges of witchcraft, sending those who won't confess to the noose. When the accusing finger points to his wife, John Proctor is forced to confront his past and determine his future.
Miller's searing drama, inspired by the McCarthy era, comes to vivid new life in the National Players' bare-knuckle staging. A piercing look at what can happen when truth is bent to political convenience, The Crucible is a powerful story for our time.
This performance fulfills the following State of New Jersey Core Curriculum Standard(s) and Algonquin Arts Performance Component(s): 21ST Century Life and Careers (LIFE), Comprehensive Health and Physical Education, Social Studies (SS) Visual and Performing Arts (VPA), Language Arts Literacy (LAL), Music Education (MUS), Discussion Component (DISC).
Credits
A National Players production.
Sponsors
Interested in sponsoring an event at Algonquin Arts Theatre? Call 732-528-4336 for information.