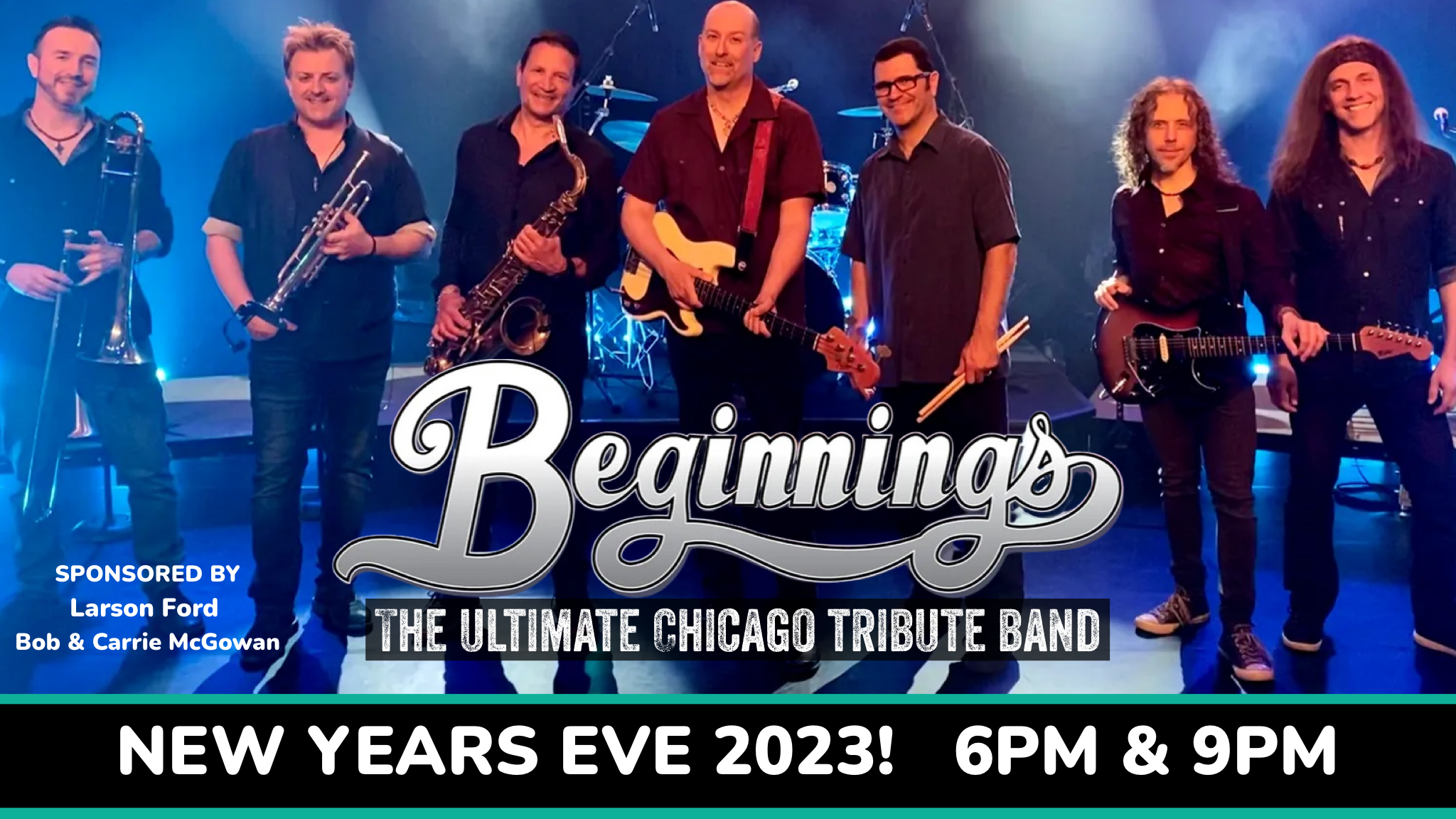 Beginnings: A New Year's Tribute to Chicago
Sunday, December 31, 2023
Bring in 2024 at the Algonquin with Beginnings, the ultimate tribute to the music of super-group Chicago. Performing in Chicago's original, classic-era seven-piece configuration, Beginnings delivers the world's most authentic live Chicago concert experience, bringing the legendary band's extensive catalog to life, with stunning detail, accuracy, and intensity. Fueled by world class musicianship and a passion for performance, the band is a live music experience not to be missed.
Performances
Sunday, December 31
6:00pm
Sunday, December 31
9:00pm
Tickets
Premium $70
Regular $60
Event Information
No children under the age of 4 except for Education Series performances. No babes in arms.
Sponsors
Interested in sponsoring a show at Algonquin Arts Theatre? Call 732-528-9211 for information.