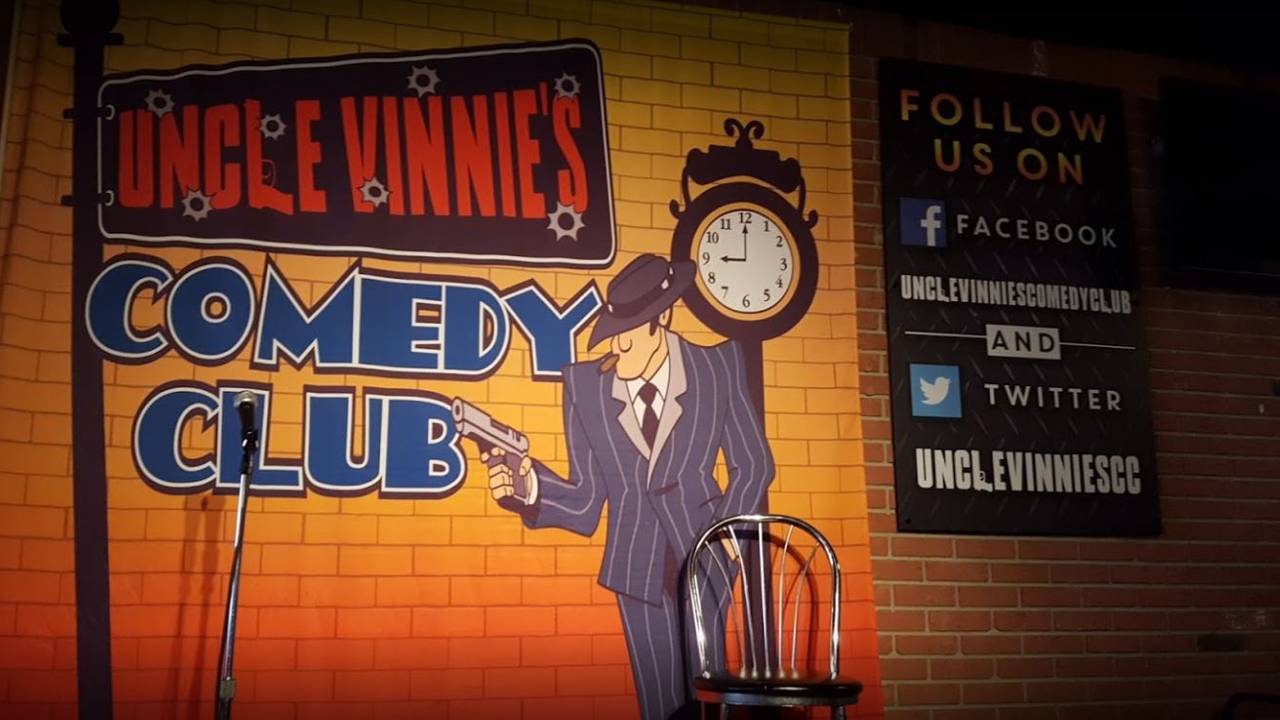 Uncle Vinnie's Presents
Help Cure the O: Ovarian Cancer Fundraising Evening
Friday, March 18, 2022
Rental Event
An all female lineup to help raise money for Ovarian Cancer research!! A portion of every ticket sold will go to The Sandy Rollman Ovarian Cancer Foundation.
Tickets
Show is at 8 pm.
Tickets for this event are only available via Uncle Vinnie's Comedy Club. Click to leave algonquinarts.org to view ticket information.
Cast & Creative Team
Our star studded lineup starts off with:
The quick witted JACKIE BYRNE
Next the amazing RENEE DE LORENZO
Going up third, the brutally honest TARA CANNISTRACI
Last but not least, the down and dirty ELEANOR KERRIGAN.
Sponsors
This rental event is being presented & produced by Uncle Vinnie's Comedy Club. For more information or questions, please call 1-877-Uncle-Vin.