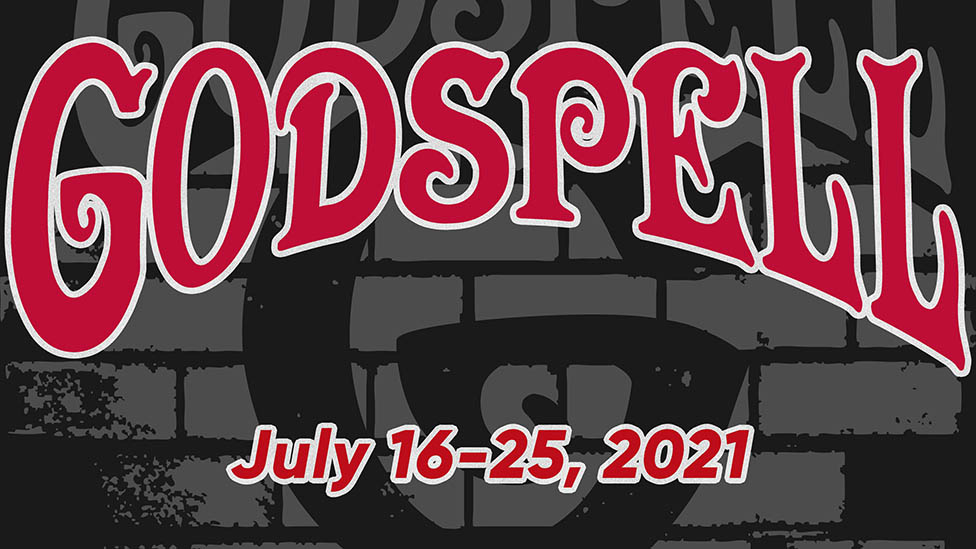 Godspell
July 16 - July 25, 2021
2012 Revival
A masterful, updated retelling of this timeless tale of friendship, loyalty and love.
Performances
Friday, July 16
8:00pm - SOLD OUT
Saturday, July 17
8:00pm - SOLD OUT
Sunday, July 18
3:00pm - SOLD OUT
Friday, July 23
8:00pm - SOLD OUT
Saturday, July 24
8:00pm - SOLD OUT
Sunday, July 25
3:00pm - SOLD OUT
Tickets
Effective 5/28/2021, we have adjusted our mask policy to align with the State of New Jersey's rules and CDC guidelines:
Unvaccinated patrons: Must wear a mask at all times in the theatre.
Vaccinated patrons: Masks are optional.
Reserved: $40 (Adult), $37 (Senior), $30 (Student 4 & up)
Listed prices include all per-ticket fees.
Save 20% when you purchase Godspell & Rent in the same transaction.
HOW TO PURCHASE
Seating is arranged for purchase in "Bubbles" of up to 6 people.
There will be at least 1 empty seat between all parties. Each party will have direct access to seats from the aisle.
When buying online you must select a seating bubble with exactly the number of available seats that you want to purchase.
Orders can be placed online or by phone at 732-528-9211.
If the available seating configurations do not fit your party size, please contact the Box Office at [email protected] or 732-528-9211.
When in doubt, we recommend purchasing the total number of seats that you need and contact us after purchase to re-arrange the seating configuration. Select seats in the same section as close to one another as possible.
Event Information
BEFORE YOU PURCHASE ...
... please take a moment to carefully review all of the policies below. Algonquin Arts Theatre reserves the right to amend policies at any time.
SELF-SCREENING
Patrons should not attend a performance and contact the Box Office to request a refund if:
1) They feel ill in any way.
2) Patron or a member of the household has tested positive for COVID-19 or is awaiting COVID-19 test results.
3) They are under quarantine following COVID-19 exposure or travel (per NJ rules on day of show).

THEATRE POLICIES
Unvaccinated patrons & staff: Masks required at all times.
Vaccinated patrons & staff: Masks optional.
Both outer lobby and inner lobby doors will open 30 minutes prior to showtime (no indoor waiting area is available).
Attendance is capped based on providing distanced seating. (Max of about 200).
Patrons are required to sit in their ticketed seats.
Performers are not required to wear masks on stage.
Standard cleaning & sanitizing protocols will be in place.
Hand sanitizer will be available in the lobby.
Our HVAC system will run constantly to circulate and filter air. This will make the theatre feel cooler - Please bring a sweater even in warm weather.
Patrons are asked to distance while waiting online for entry, restrooms or at our concession stand. Please help your neighbors feel comfortable and give them some space. With less than a 50% audience, there will be plenty of time to accommodate all patrons.
Intermission: Patrons who are required to wear masks can go outside of the theatre lobby to take a mask break if desired. Intermission will typically be 15 minutes from lights up to lights down.
AMENDED TICKET POLICIES
Our standard Ticket Policies remain in place, with the addition of the pandemic-specific policies noted below:
Our no refunds or exchanges policy remains in place, except:
1) If a performance cannot take place as scheduled for pandemic-related reasons (government restriction, exposure, artist availability, etc), a refund will be available within 7 days of the original performance date.
2) Patrons who cannot attend due to illness, a positive COVID-19 test, exposure to COVID-19 or quarantine rules can receive a refund if that refund is requested prior to the start of the performance (please email or leave a voicemail if we cannot answer the phone).

Will Call will operate in the theatre lobby. Will Call ticket holders should enter with their entire party via the single lobby door to check in on the day of the show.
Synopsis
Runtime: Approximately 2 hours
Intermission: Yes
Kid Friendly: Appropriate for ages 10 & up. Children under age 4 are not admitted.
Cast & Creative Team
GAVIN BAILEY is delighted to perform in Algonquin's Godspell. Gavin will be a Junior at Brick Memorial High School. Performance credits include Algonquin's Mamma Mia (Featured Choirs), A Christmas Carol (Featured Choirs), and Newsies (Finch), Surflight Peter Pan (Lost Boy), BCCT Moana (Maui) and Frozen (Kristoff) and New Jersey Performing Arts (Savion Glover's A Coltrane Story). Gavin enjoys running X-country and Track & Field. Gavin thanks the director, cast and production crew.
MAGGIE BLAISE is looking for some new movies/tv shows to watch so if you see her after the show let her know some of your favs. She wouldn't be opposed to music suggestions either. Oh! And she's super excited to be in a show again after such a crazy year etc, etc. You know the drill ... so how about those movie recommendations?
MADELYN FERNANDEZ is a junior at Neptune High School and has been involved in theater her whole life! She's played roles such as Roger in Rent, Audrey in Little Shop, and Carmen in Fame. She's also performed in various ensemble roles with Premier Theatre. Maddy is so excited to be back on stage with such an amazing group of people after this wacky year. She hopes everyone enjoys the show and she'd like to thank the cast, crew, and pit for the insane amount of work they've put into this wonderful production!
AISA FEROTOVICis excited to be performing in her first community theatre production. She is a rising sophomore at Drexel University majoring in Entertainment and Arts Management. Performance credits include Legally Blonde (Paulette), Les Miserables (Cosette), and 25th Annual Putnam County Spelling Bee (Rona Lisa Peretti) at Long Branch High School. Special shoutout to the cast and crew for making this an incredible experience, and endless gratitude to her family for their undeniable support!
JAYDEN FUSCO is honored to perform in Godspell! Jayden is a Junior Music Education Major at TCNJ. Performance credits include Prentiss (Peter and the Starcatcher), Specs (Newsies), Emcee (Chicago) and Jay (Lost in Yonkers). Jayden has been doing theater since freshman year of high school and hasn't stopped since! Special thank you to the cast and production crew for welcoming him in with open arms and plenty of jokes!
DONOVAN LEE (John the Baptist/Judas) is very excited to be in Godspell. Donovan is a college student studying performing arts at Montclair State University. Some of Donovan's past roles include Moon over Buffalo (Howard), Peter and the Starcatcher (Black Stache), and Godspell (Judas). Donovan would like to thank his friends and family for always supporting him.
JULIA LUPI is beyond thrilled to be returning to the Algonquin stage! Some of her favorite credits include Beauty and the Beast (Belle), Brighton Beach Memoirs (Nora), Peter Pan (Wendy), A Christmas Carol (Emily) and Mamma Mia! (Lisa). She would like to thank the entire production team and cast for a wonderful experience!
LIAM JAMES McGETTIGAN is a senior Literature major at Stockton University. His favorite credits include
Tunny (American Idiot) and Quasimodo (Hunchback of Norte Dame). He'd like to thank his friends and family for their unwavering love and support. Break a leg cast and crew!
LINDSEY "LA" MONACO is ecstatic to be back at AAT after not being able to perform for over a year! She has been in four other productions of Godspell in the past, but this being the first time getting to perform the revival! Some favorite roles include; Reno Sweeney (Anything Goes), Miss Hannigan (Annie), Rosie Alvarez (Bye Bye Birdie), Kitty (Drowsy Chaperone), Consuela (WSS), and Mazeppa (Gypsy). Break legs cast & crew!
WILLIE NAESS is submitting a bio of no more than 75 words. It includes the usual—favorite roles, thank yous to friends and family, fun facts, humorous anecdotes, and a note about how slim the stage manager looks in black.
HANNAH TEZA is so excited to be back on the AAT stage after performing in Newsies and Mamma Mia! in 2019. Favorite past shows include The Wedding Singer (Julia), Scrooge (Isabel), Big Fish (Josephine), and of course anything else Brendan Flanagan has done with her. Hannah is going to be a freshman at the University of Delaware this fall majoring in elementary education unless somebody in the audience sees her and promptly casts her in a Hallmark movie. Big thanks to the cast, Ian, Stephen, Lizzy, Brendan, and Max for making this process so amazing.
KEVIN THROWER (Jesus) is thrilled to be here creating art with such talented people. Previous roles include Shrek (Shrek the Musical, SLTC) and Sebastian (The Little Mermaid, Algonquin Arts Theatre). Special thanks to the cast and production staff for making this experience so tremendously special. For Nicholetta and Oliver - I couldn't do this without your love and support. My deepest gratitude to all those joining us as we share a message of love, community and acceptance. You are all the light of the world!
IAN MOORE (Director) learned his strong work ethic from his dad who was a lineman for AT&T and his mom was a customer service representative for a credit card rewards program. Scouts kept an eye on his potential and natural talent at Stetson College, and after a few years toiling on small stages from the Sun Belt to the Rust Belt, he finally made his New York debut on May 15, 2014. He fully grasped changing the speed of his delivery thanks to working with a New York City legend while both were on the winter-circuit in Florida. Finally cut his hair in the winter of 2017, and subsequently started winning awards for his performances. When his supporting cast doesn't bring it, he's known to belt out all of the hits on a given day. #LFGM
STEPHEN STROUSE (Musical Director) is thrilled to be working with this creative team on this production of Godspell. Relearning how to create in our current environment has been both rewarding and invigorating. He recently retired after 36 years of teaching. Stephen is very fortunate to have a wife who gives him continuous and loving support for which he is very grateful. Algonquin Credits: The Music Man; 13; The Wizard of Oz; A Charlie Brown Christmas; Shrek; King and I; The 25th Annual Putnam County Spelling Bee; The Little Mermaid; Elf, Jr; Buddy: The Buddy Holly Story; The Fantasticks; Beauty and the Beast; Algonquin the Musical; Camelot; Newsies; A Chorus Line; Mamma Mia; Cabar-AYE; Starting Here, Starting Now
LIZZY LEGREGIN (Choreographer), an Algonquin Arts Theatre veteran, has had an exceptional experience making her choreography debut on this production. Lizzy holds her B.A. in Dance performance from Georgian Court University and has performed, educated and choreographed professionally across NJ since graduating. Credits: JOSEPH ... DREAMCOAT Axelrod PAC, SISTER ACT Kean University (Assistant choreographer), CHARLIE AND THE CHOCOLATE FACTORY SeaShore Day camp (Choreographer). Lizzy sends thanks to this fabulous cast, and to all who have supported her journey. Instagram:
@lizzymarie616
SOPHIE CREED (Dance Captain) is a junior at Manasquan HS and couldn't be more thrilled to be dance captain for Godspell. She has grown up being primarily a dancer but has never been dance captain! She has previously been in 6 shows with Algonquin and would like to thank Lizzy Legregin for believing in her with this role. She would also like to thank her dance teacher Nicole Ceballos & her family/friends for their continuous support. Break legs to the cast!
BRENDAN FLANAGAN (Stage Manager)is honored to be even a small part of this production. Thank you to this most brilliant cast for sharing not only your talent, but your profound love and joy with me. I'll treasure this experience always. Special thanks to Max for his hard work and dedication during the process. Previous PSM credits: A Chorus Line, A Funny Thing...Forum, Beauty and the Beast, AYE A Charlie Brown Christmas
MAX TOOTLEMAN (Assistant Stage Manager) is happy to be working in a physical theatre again after too many virtual productions. Max recently graduated from Fairleigh Dickinson University (FDU) where he studied Theatre Acting and Directing. Recent roles and positions include Assistant Directing FDU's Hay Feverand Twelfth Night, and Corin in As You Like It. Max is a published author and would like to thank the cast and crew for making this a great show to work on.
JAN TOPOLESKI (Scenic & Sound Design) Algonquin's TD. Acting credits: A Christmas Carol (One-man Show), King Arthur (Camelot), Ebenezer Scrooge (Christmas Carol the Musical) & The Old Man (A Christmas Story). Other roles: Juan Peron (Evita), Don Quixote (Man of La Mancha), Lord Farquaad (Shrek), Captain Von Trapp (Sound of Music, Emile De Becque (South Pacific). Directing credits: Noises Off, Carousel, South Pacific, The 39 Steps, Jekyll & Hyde, The Producers, A Few Good Men.
ROMAN KLIMA (Lighting Design) is a Lighting, Scenic, Sound & Video designer. His work has been seen at Algonquin Arts Theatre, The Bickford Theatre, Middlesex County College, Brookdale Community College, State Theater New Jersey, Middlesex County's Plays in the Park, The Forum Theater, & countless venues throughout the tristate area.
Credits
GODSPELL
Conceived and Originally Directed by JOHN-MICHAEL TEBELAK
MUSIC AND NEW LYRICS BY STEPHEN SCHWARTZ
Originally Produced on the New York Stage by EDGAR LANSBURY / STUART DUNCAN / JOSEPH BERUH
Godspell 2012 Is presented through special arrangement with Music Theatre International (MTI). All authorized performance materials are also supplied by MTI. mtishows.com
Sponsors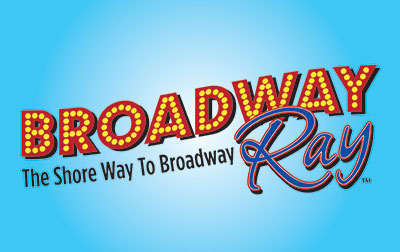 Trips resume Fall 2021
Radio City Christmas Spectacular, - December 7, 2 pm
The Music Man - June 1 & 15, 2022 (2 pm)
Visit broadwayray.comfor more dates.