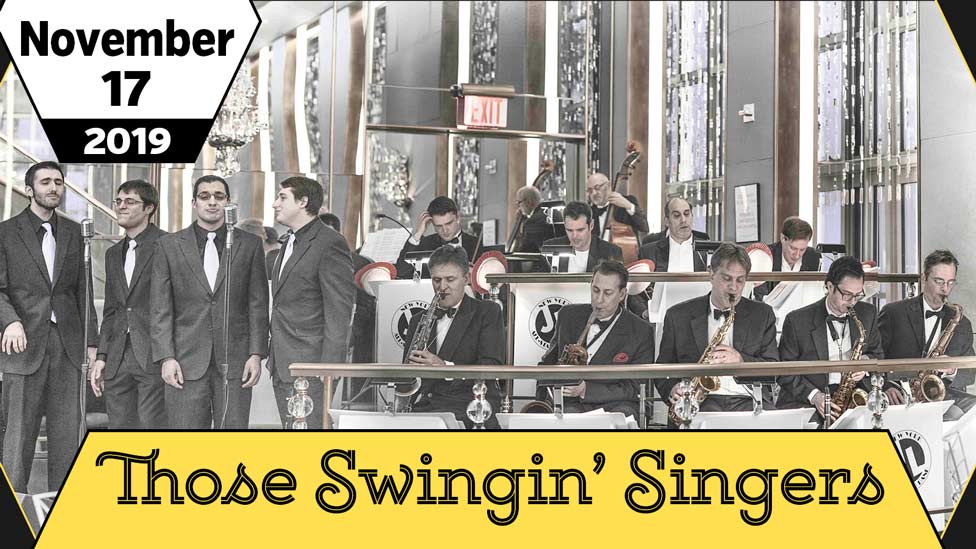 James Langton's NY All-Star Big Band
Those Swingin' Singers
Sunday, November 17, 2019
Featuring the Award-Winning Vocal Quartet Gimme Four
The big band is back in a concert that pays special attention to 'those swingin' singers' like Peggy Lee, Dean Martin, Ella Fitzgerald, Billie Holiday, Nat King Cole, and many more!
Performances
Sunday, November 17
3:00pm - Limited Seating
Tickets
Pricing
Premium: $40 (Adult), $37 (Senior), $31 (Student 4 & up)
Regular: $32 (Adult), $29 (Senior), $23 (Student 4 & up)
Event Information
Running time: 2 hours.
Intermission: Yes
Kid Friendly: Yes, especially students of jazz music.

Sponsors