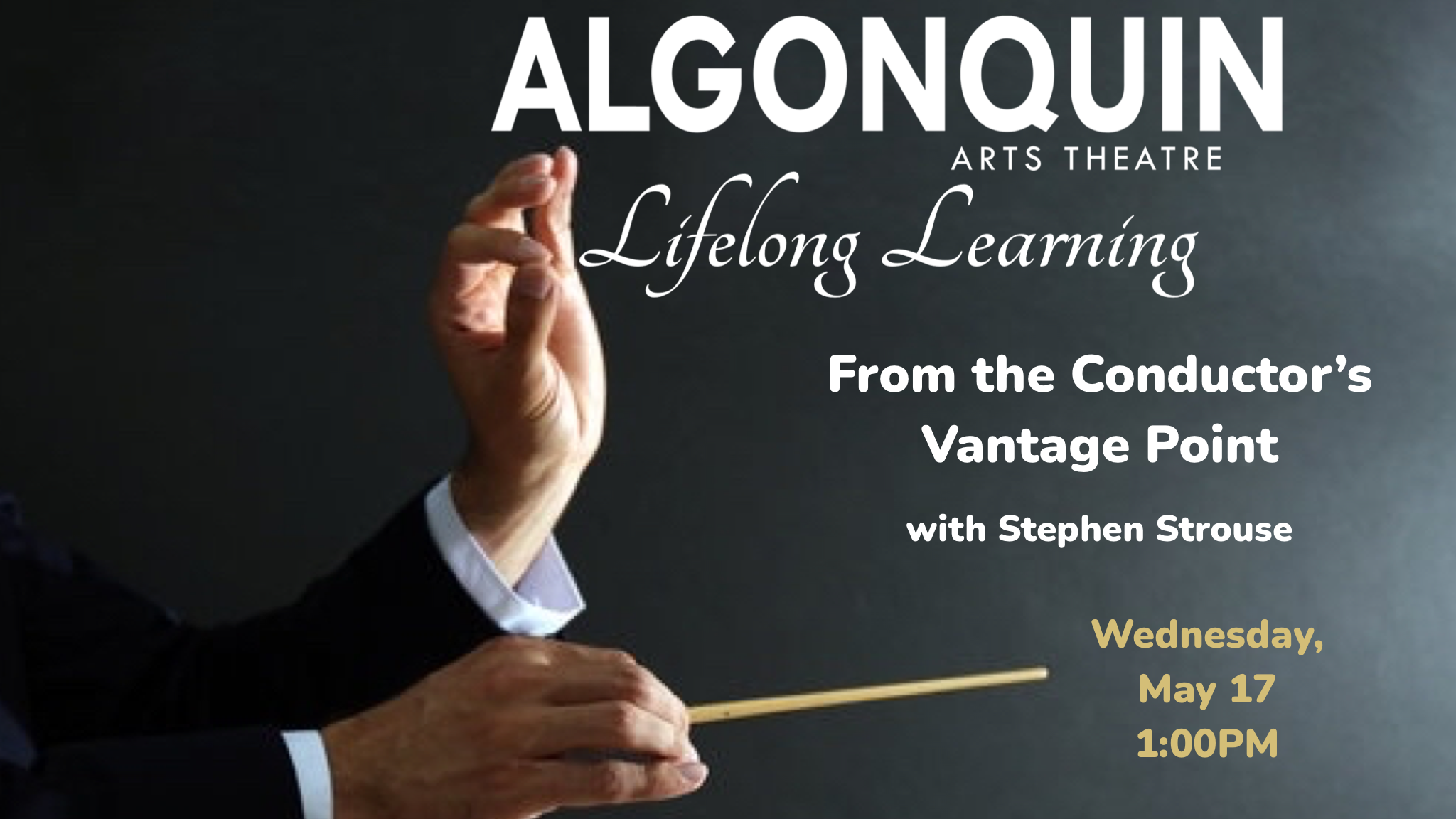 From the Conductor's Vantage Point
Wednesday, May 17, 2023
Time: 1:00pm
Cost:
Single Class: $15
Subscriber/Member: $10*
7 Classes Package: $60
*Subscribers/Members Please Call for Discount Rate. Discounts for Members & When You Book Three or More Lectures.
Take a front-row seat in joining the music director of Algonquin's production of Hello Dolly who will cover the basics of how he musically directs and conducts a show, inspired by the influential music and lyrics of Jerry Herman.
(Hello Dolly coming to Algonquin stage in May 2023)
Instructors
Stephen Strouse