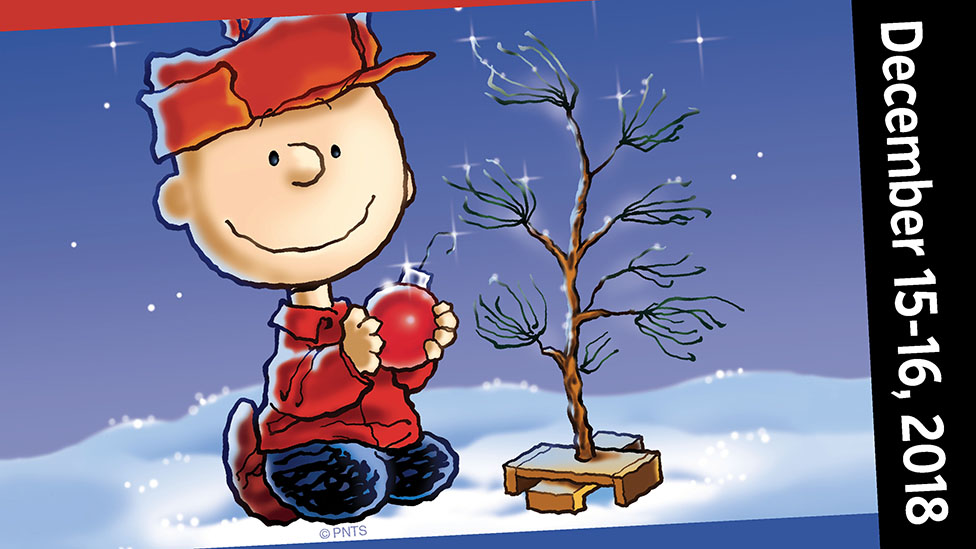 Live Theatre
A Charlie Brown Christmas
December 15 - December 16, 2018
Starring the Algonquin Youth Ensemble
The classic animated television special comes to life in this stage adaptation. Book 3 or more Family Series titles for
a great value
!
Performances
Saturday, December 15
11:00am
Saturday, December 15
2:00pm
Sunday, December 16
3:00pm - SOLD OUT
Tickets
Premium / Regular
Adult: $25 / $20
(As low as $15 / $12 when you book 5 Family Series shows)
Senior: $22 / $17
(As low as $13.20 / $10.20 when you book 5 Family Series shows)
Child: $20 / $15
(As low as $12 / $9 when you book 5 Family Series shows)
*Must book shows in same transaction online, by phone or in person to qualify for discount.
Prices listed include all fees.
Event Information
Running time: Approximately 60 minutes
Intermission: No
Kid Friendly: All Ages Show. All attendees ages 2 & up require a ticket. Children under 2 without a ticket must sit on an adult's lap.
Note: No infant/portable car seats or strollers are permitted in the theatre. Car seat boosters (without backs) are permitted.
Synopsis
When Charlie Brown complains about the overwhelming materialism he sees among everyone during the Christmas season, Lucy suggests that he become director of the school Christmas pageant. Charlie Brown accepts, but this proves to be a frustrating endeavor. When an attempt to restore the proper holiday spirit with a forlorn little Christmas fir tree fails, he needs Linusí help to discover the real meaning of Christmas.
Cast & Creative Team
Patty: Alexandra Bauman
Lucy: Katie Breuche
Violet: Carly Cavanaugh
Frieda: Casey Finnegan
Charlie Brown: James Grande
Linus: Jonas Lee
Shermy: Molly McCarthy
Pig-Pen: Katherine Mountford
Sally: Tessa Porter
Schroeder: Carl Sterling Smith
Snoopy: Raelin Taustine
Credits
by Charles M. Schulz
Based on the television special by Bill Melendez and Lee Mendelson
Stage Adaptation by Eric Schaeffer
By Special Arrangement with Arthur Whitelaw and Ruby Persson
Produced by Algonquin Arts Theatre
Presented by special arrangement with TAMS-WITMARK MUSIC LIBRARY, INC.
Sponsors
Interested in sponsoring a show at Algonquin Arts Theatre? Call 732-528-9211 for information.