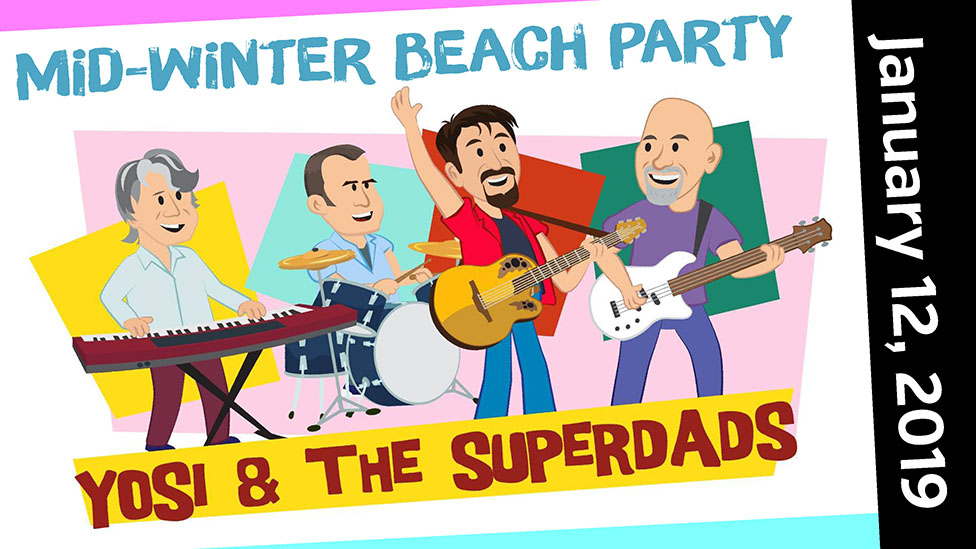 Concert
Mid-winter Beach Party
Saturday, January 12, 2019
Yosi & The Superdads
Miss the magic of summer? We've got a B-E-A-C-H of a concert without tracking any sand in the house. Book 3 or more Family Series titles for
a great value
!
Performances
Saturday, January 12
11:00am
Tickets
Event Information
Running time: Approximately 60 minutes
Intermission: No
Kid Friendly: All Ages Show. All attendees ages 2 & up require a ticket. Children under 2 without a ticket must sit on an adult's lap.
Note: No infant/portable car seats or strollers are permitted in the theatre. Car seat boosters (without backs) are permitted.
Synopsis
Miss the magic of summer at the beach? We crank up the heat with Yosi and the Superdads for a Mid-Winter Beach Party. A rockin' fun-filled interactive concert is just what your kids need! Drop those coats and get in the ocean! Swim and spell at the B-E-A-C-H, sail away on a ship, and marvel at all the wonderful sea creatures as we join them at sea!
Credits
Presented by Algonquin Arts Theatre
Sponsors
Interested in sponsoring an event at Algonquin Arts Theatre? Call 732-528-4336 for information.