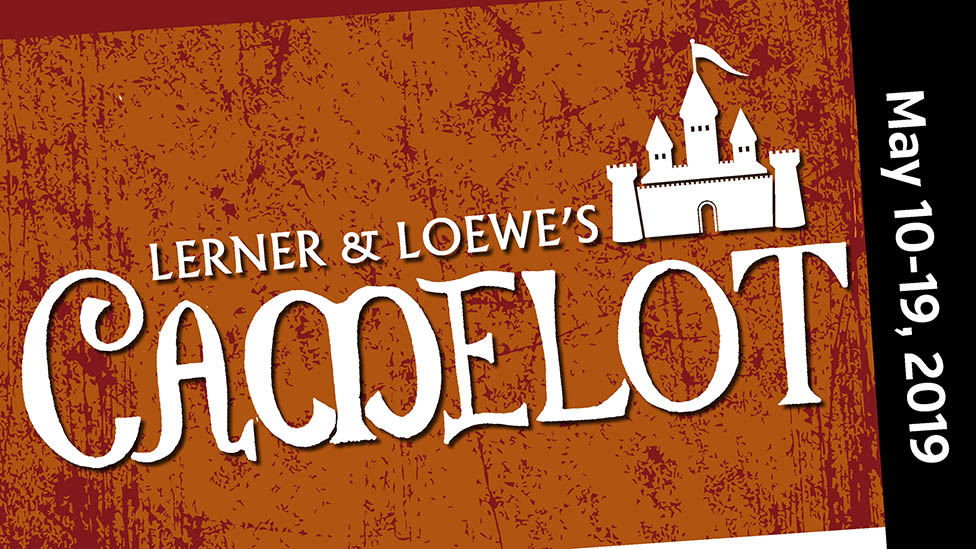 Camelot
May 10 - May 19, 2019
Lerner and Loewe's award-winning musical about the legendary King Arthur, and his love triangle with Guenevere & Sir Lancelot.
Performances
Tickets
Event Information
Running time: Approximately 2 hours, 30 minutes including intermission.
Intermission: Yes
Kid Friendly: Recommended for ages 8 & up - Please note that children under age 4 will not be admitted.
Synopsis
In Medieval England, young King Arthur hopes to create an idyllic kingdom guided by honor and righteousness, embodied by his Knights of the Round Table. But Arthur's perfect world is an illusion; his wife Guinevere secretly loves the handsome and noble knight, Lancelot.
With enchantment, pageantry, and glorious melodies, Lerner and Loewe's classic won't
"Let it be forgot
That once there was a spot
For one brief shining moment that was known as Camelot."
Songs include "If Ever I Would Leave You," "The Simple Joys of Maidenhood," "The Lusty Month of May," and the rousing title number.
Credits
LERNER AND LOEWE'S CAMELOT
Book and Lyrics by ALAN JAY LERNER
Music by FREDERICK LOEWE
Original Production Directed and Staged by Moss Hart
Based on The Once and Future King by T. H. White
Lerner and Loewe's CAMELOT is presented by arrangement with TAMS-WITMARK MUSIC LIBRARY, INC., 560 Lexington Avenue, New York, New York 10022.
Sponsors
Sunnyside Manor / Jake Whalen, Senior Moments Medicare