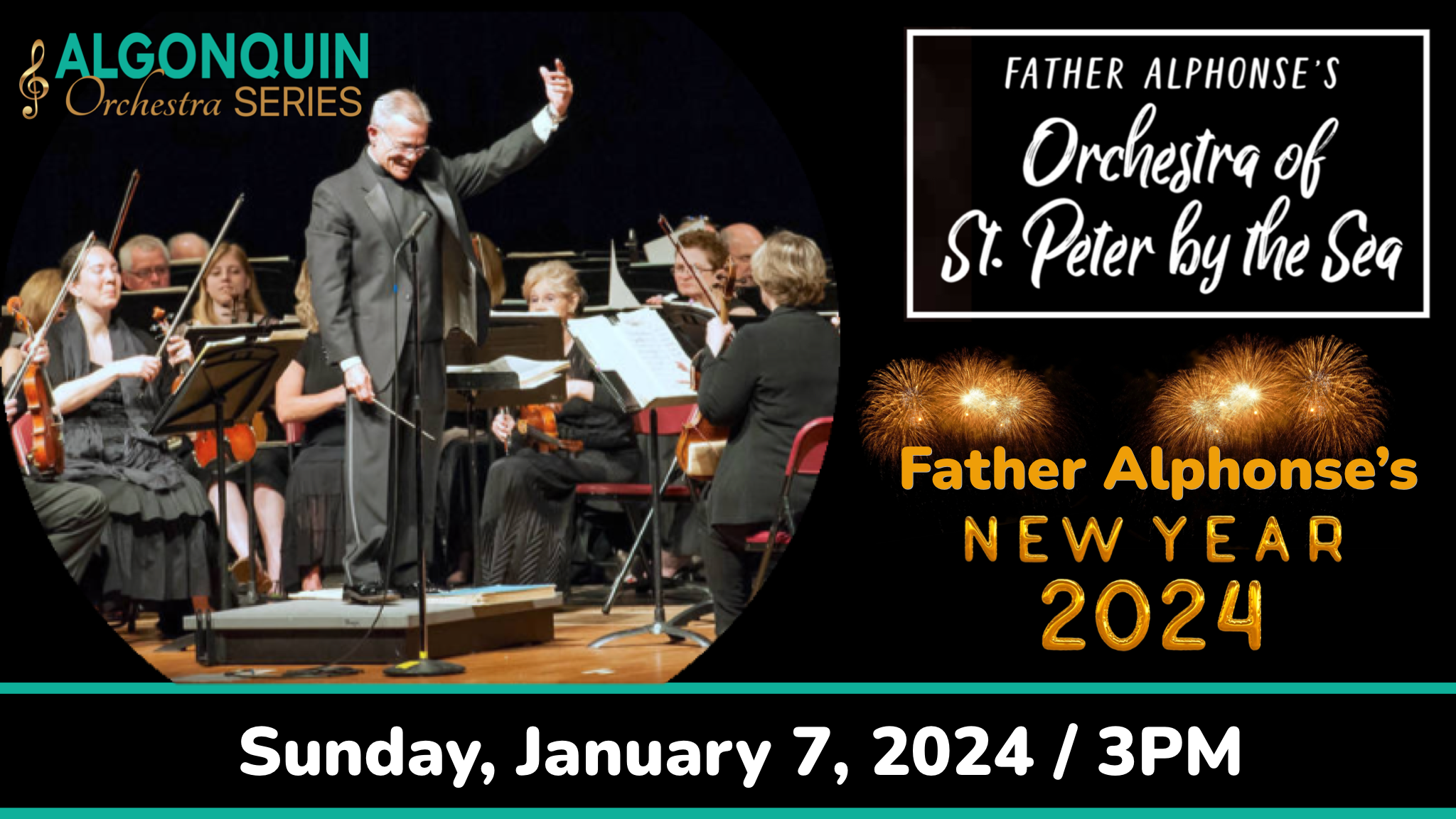 Father Alphonse's New Year 2024
Sunday, January 7, 2024
Join us with Father Alphonse and his Orchestra of St. Peter by the Sea to celebrate the new year in our annual concert curated by Father Alphonse Stephenson. Start 2024 with an inspiring performance by this world-class orchestra ensemble.
Performances
Tickets
Premium: Adult $58 / Senior $55 / Student $46
Regular: Adult $45 / Senior $48 / Student $37
Sponsors
Interested in sponsoring a show at Algonquin Arts Theatre? Call 732-528-9211 for information.