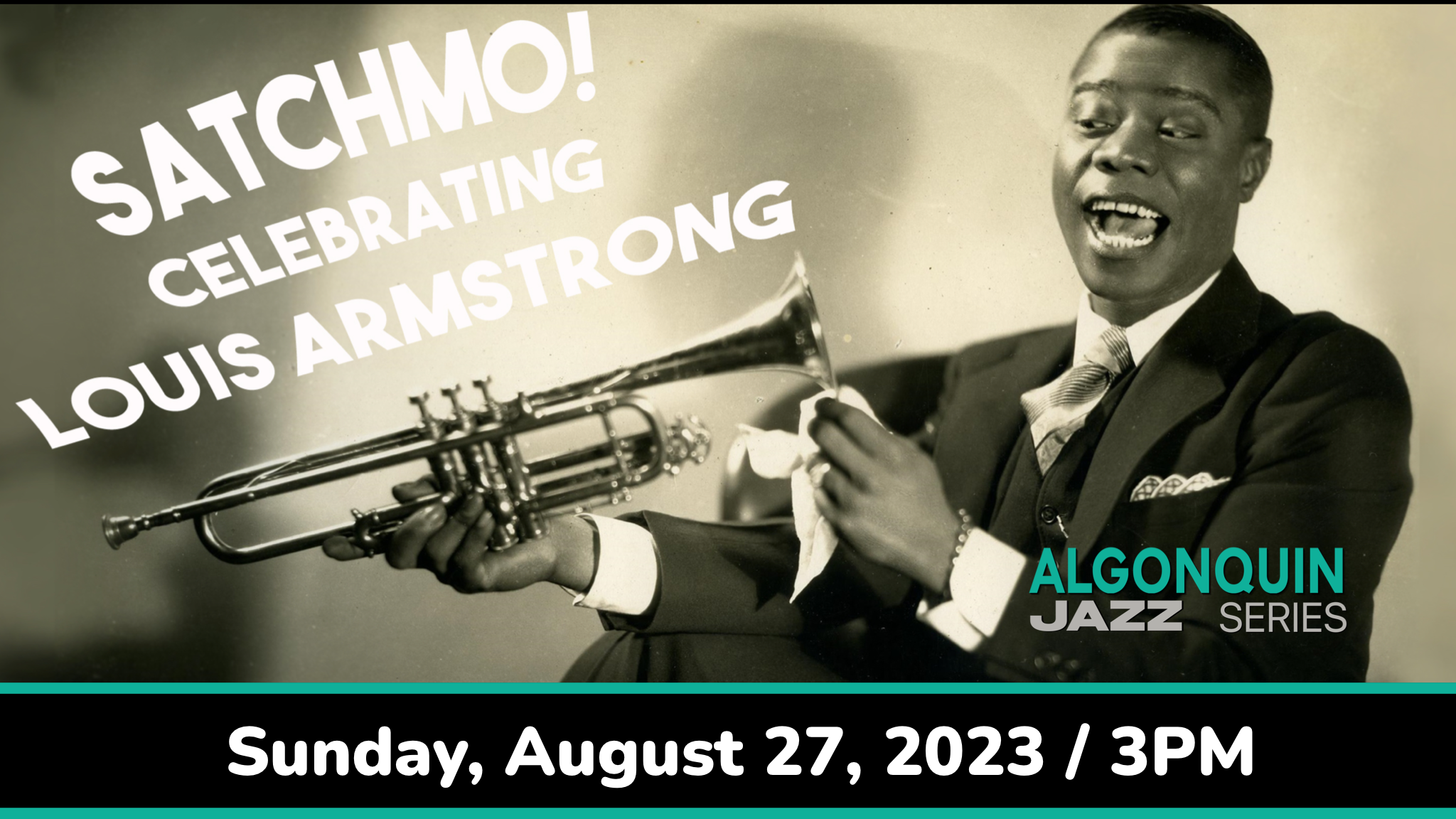 Satchmo! Celebrating Louis Armstrong
Sunday, August 27, 2023
James Langton presents a stellar ensemble of some of New York's finest musicians in this toe-tapping, heart-warming celebration of jazz legend Louis Armstrong. Featuring the brilliant Mike Davis on trumpet and boasting a line-up including award-winners Rossano Sportiello (Piano), Dan Levinson (clarinet), Jim Fryer (Trombone), Conal Fowkes (bass) and Kevin Dorn (drums), we can guarantee there'll be a hot time in the old town tonight!
Performances
Tickets
Premium: Adult $47 / Senior $43 / Student $35
Regular: Adult $37 / Senior $34 / Student $26
Event Information
No children under the age of 4 except for Education Series performances. No babes in arms.
Photo courtesy of the Louis Armstrong House Museum.
Sponsors
Interested in sponsoring a show at Algonquin Arts Theatre? Call 732-528-9211 for information.