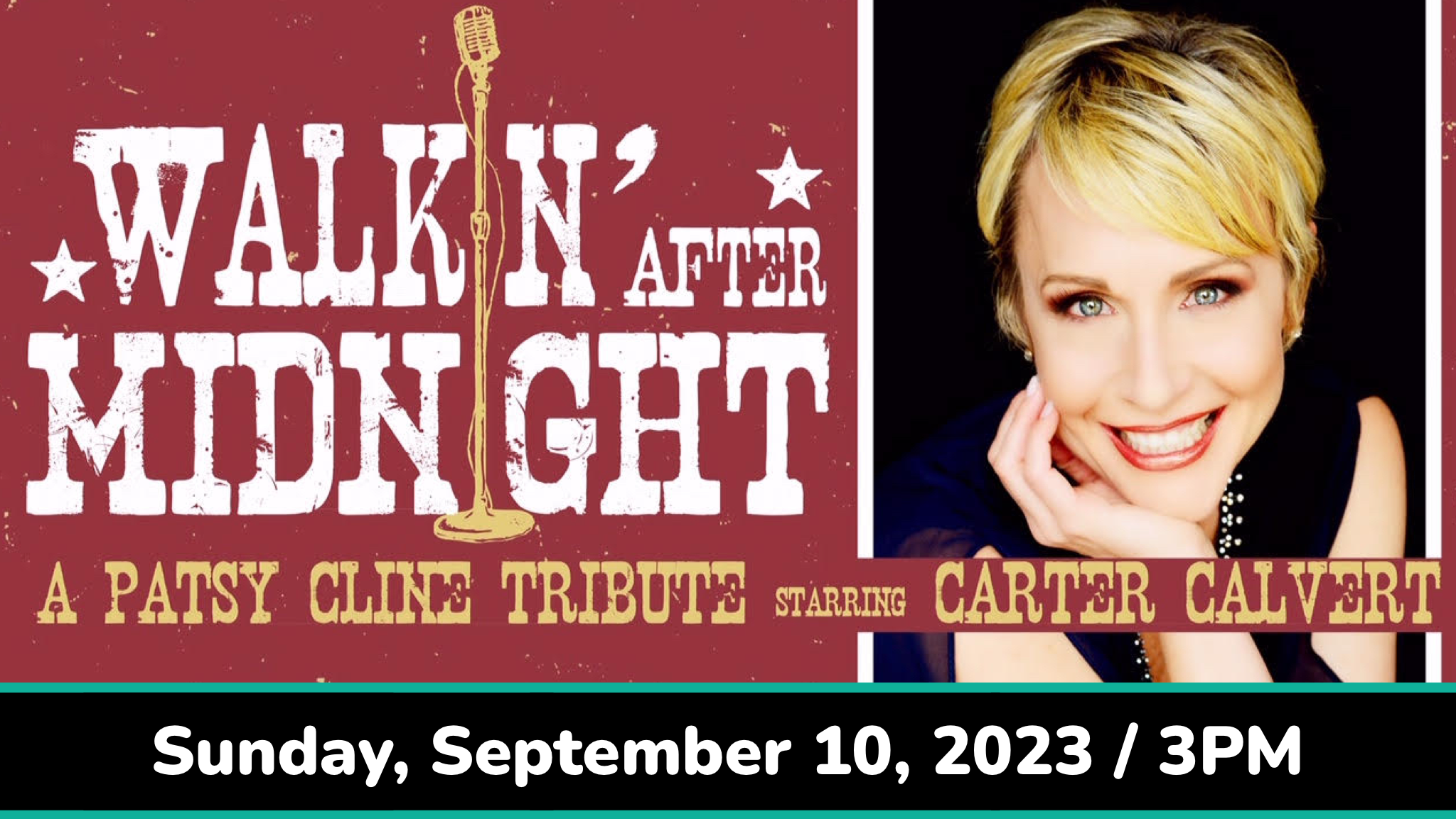 Walkin' After Midnight: A Patsy Cline Tribute
Sunday, September 10, 2023
Starring Carter Calvert
Through a colorful tapestry of iconic songs and witty storytelling, Carter Calvert uses her own award-winning vocal talents to create this captivating musical tribute to legend Patsy Cline. Miss Calvert, a Broadway star and title character in Always...Patsy Cline, has gained rave reviews for her heartfelt portrayal of this legendary country recording artist. She vocally captures Cline's musical stylings in mega- hits including "Crazy," "I Fall To Pieces," "She's Got You" and "Walkin' After Midnight."
Performances
Sunday, September 10
3:00pm
Tickets
Premium: Adult $42 / Senior $39 / Student $31
Regular: Adult $35 / Senior $33 / Student $26
Event Information
No children under the age of 4 except for Education Series performances. No babes in arms.
Sponsors
Interested in sponsoring a show at Algonquin Arts Theatre? Call 732-528-9211 for information.