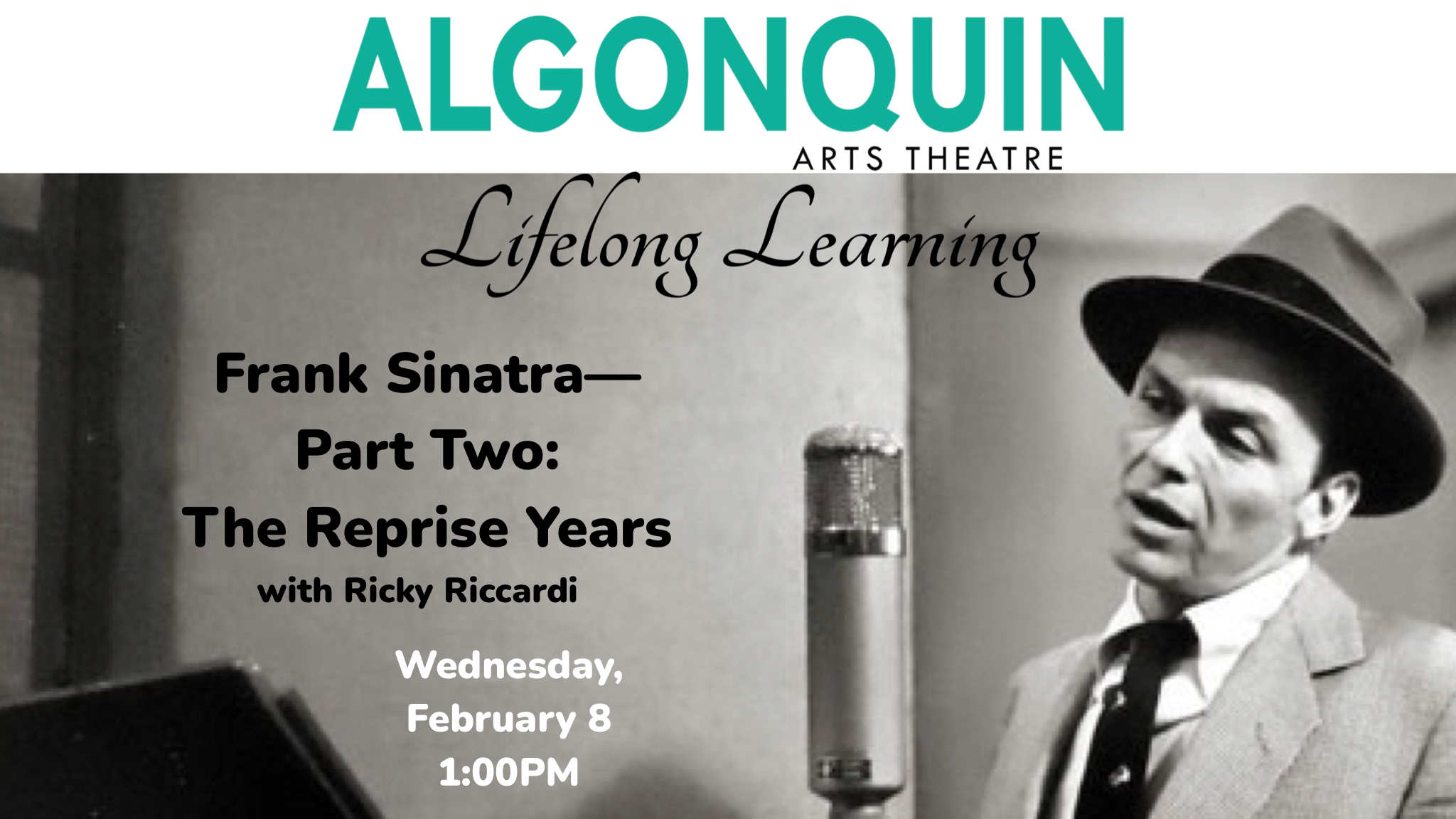 Frank Sinatra - Part 2: The Reprise Years
Wednesday, February 8, 2023
Time: 1:00pm
Cost:
Single Class: $15
Subscriber/Member: $10*
7 Classes Package: $60
*Subscribers/Members Please Call for Discount Rate. Discounts for Members & When You Book Three or More Lectures.
The life, music and genius of Frank Sinatra continues. Riccardi returns to lecture on the unique American entertainer that has secured his place in history through the biographical details drawn from an eventful, legendary life.
Instructors
Ricky Riccardi