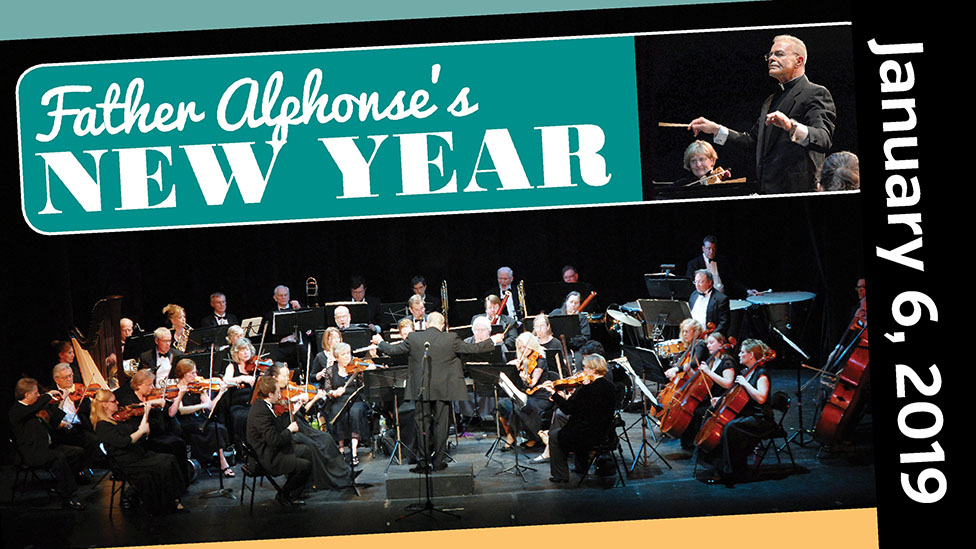 Father Alphonse's New Year
Sunday, January 6, 2019
Get 2019 started on the right note with Father Alphonse's New Year.
Performances
Tickets
Premium: $53 (Adult), $50 (Senior), $43 (Student)
Regular: $45 (Adult), $42 (Senior), $35 (Student)
Event Information
Running time: Approximately 2 hours
Intermission: Yes

Synopsis
The Holiday Season is not complete until Father Alphonse Stephenson and The Orchestra of St. Peter by the Sea celebrate the New Year. The tradition continues with an afternoon of waltzes and other music by Austrian composers as well as some surprises.
Credits
Presented by Algonquin Arts Theatre
Sponsors
Concert sponsored by The George & Ruth Harms Foundation
Series sponsored by Janice Blanton, honor of her parents, Greta and Bill