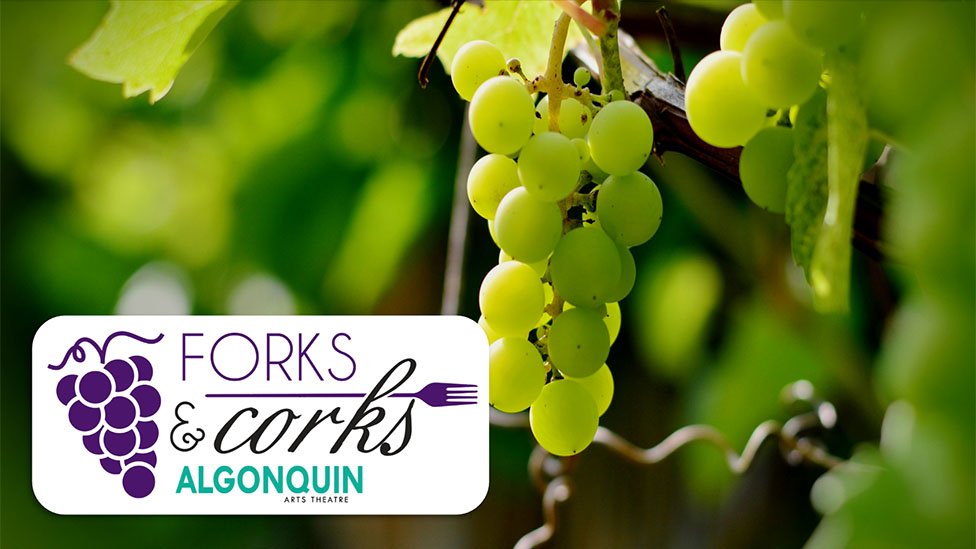 Forks & Corks
Monday, November 13, 2017
Live jazz, raffles, auctions & delicious pairings from more than 20 fine establishments.
Tickets
Click Here To Buy Online
Click Here To Print Registration Form
Early Bird (Before Nov 1): $75
Individual (Nov. 1 & After): $85
Young Professional (Ages 21-35 - Must Purchase By Nov. 6): $45
Table Sponsor (Nov. 1 Deadline): $700

Raffle Tickets: Buy Online
50/50 Cash Raffle: $10
Dine Around Town Raffle: $10

Two winners of Dine Around Town Raffle will each receive $350 in restaurant gift cards. Drawing 8:30 p.m. on Monday, November 13 at The Mill Lakeside Manor. Winner need not be present. Raffle license: 279-5-35486
Event Information
Date: Monday, November 13
Time: 6-9 pm
Location: The Mill Lakeside Manor, 101 Old Mill Road, Spring Lake Heights
Parking: Self Park or Valet
Synopsis
Algonquin Arts Theatre presents the 2017 edition of Forks & Corks, featuring cuisine, wine, liquor and beer pairings from more than 20 fine establishments. Now under new ownership, the newly renovated Mill Lakeside Manor will host this feast to delight foodies everywhere. The event features raffles, auctions, and live music by some of the finest jazz musicians around.
Confirmed Vendors Include:

Blend on Main
Boathouse Bar & Grill
Icarus Brewing
Langosta Lounge
Max Devros
Mogo
Mossuto's
Regal Wine Imports
Remington's
St. Stephen's Green Publick House
Sazerac
Scarborough Fair
Shore Point Distributing Company
SixPoint Brewery
Spirit of '76 Wines & Liquors
Starbucks Coffee
Sweet Tease
The Mill Lakeside Manor
The Spring Lake Manor
Waypoint 622
Check back as more vendors are announced!
Sponsors
Maitre'd: OceanFirst, The George & Ruth Harms Foundation
Sous Chef: The Folk Agency Realtors, Larson Ford, New Jersey Natural Gas, Waypoint 622
Vintner: Carluccio, Leone, Dimon, Doyle, & Sacks, L.L.C. Attorneys at Law; Clayton McGirr Funeral Home; Peter A. Flihan & Linda P. Hejduk; John & Elaine Gluck; Holman, Frenia, Allison, P.C.; John & Mona Kirk; Manasquan Bank; Passanante's Home Food Service; Sunnyside Manor; .
There's still time to join us as a sponsor. Click here to register as a sponsor or contact Brett at 732-528-4336 for more information.