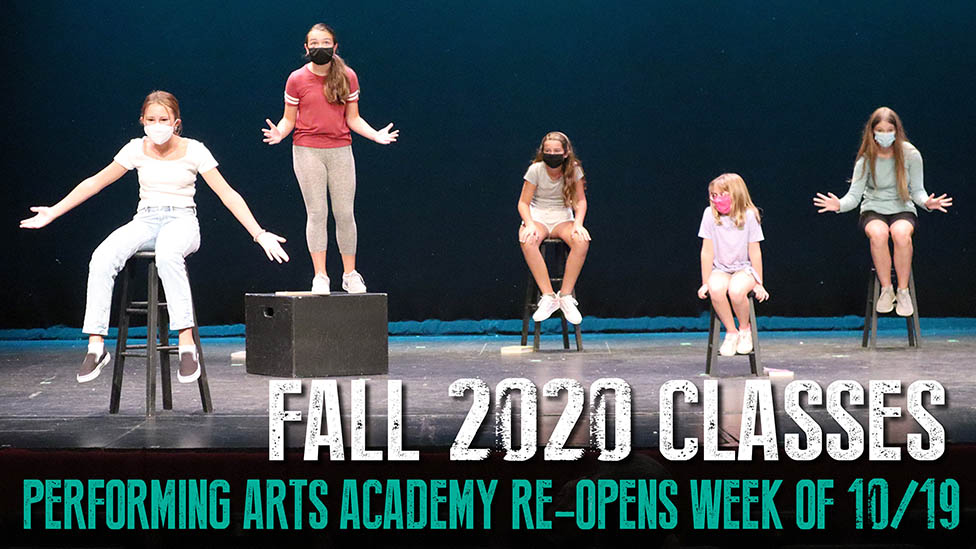 Enrolling Now!
Fall Academy Registration
October 5 - October 19, 2020
First Classes on October 20
Our Performing Arts Academy opens the week of October 19 with a full slate of classes.
Tickets
We've changed our format to arrange classes by grade vs. age. Classes will run for eight weeks with a final performance the week of December 14.
---
Interested in Zoom classes this fall? Please fill out the survey below. If we receive enough interest (i.e. 4 students of similar interest), we'll work to program a class for you.
Sponsors
Interested in sponsoring a show at Algonquin Arts Theatre? Call 732-528-9211 for information.