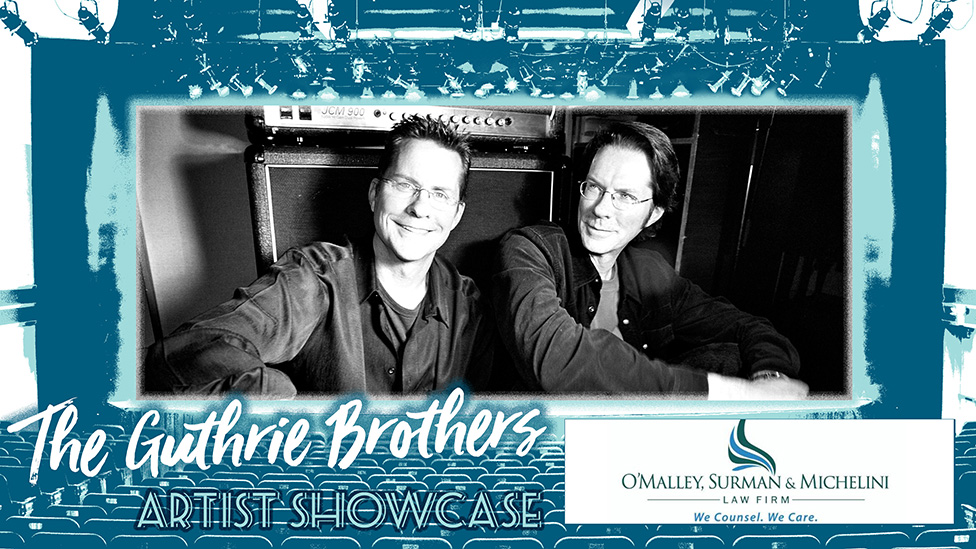 O'Malley, Surman & Michelini Law Firm presents
Day 16: The Guthrie Brothers
Wednesday, September 23, 2020
Story: Julia Lupi
Jeb & Jock Guthrie bring two guitars and perfect harmony to where ever they play. In addition to their Americana originals, they've taking 60 years of rock and roll and dissected and reassembled it in covers of everything from the Beatles to the Eagles and Coldplay to Green Day.
Tickets
Local Summer videos and Dockside Concerts are free to all. Please consider supporting this fundraiser in one of the following ways:
---
50-50 CASH RAFFLE
Buy online and watch the Oct. 1 drawing live on Facebook. Tickets are 1 for $20, 3 for $50 and 10 for $150.
---
$24,000 MATCHING FUNDS DRIVE
Please donate to support our fundraising appeal Up to $24,000 in contributions will be matched by Janice Blanton and ShoreHaven Wealth Partners.
---
THE LOCAL SUMMER CLUB
Includes: T-shirt, access to a reserved place for Dockside Concerts, a $100 Algonquin membership, AND the $96 will be counted toward the Matching Fund Drive.
---
LOCAL SUMMER T-SHIRT SALES
Pre-order for delivery/pickup in October.
---
Event Information
Our Local Summer Daily featuring the artist showcase, sponsor video and story will debut at 7:45 pm. The video is available on our
YouTube page
and will be embedded in this space.
Local Summer Daily Archive:
Sponsors