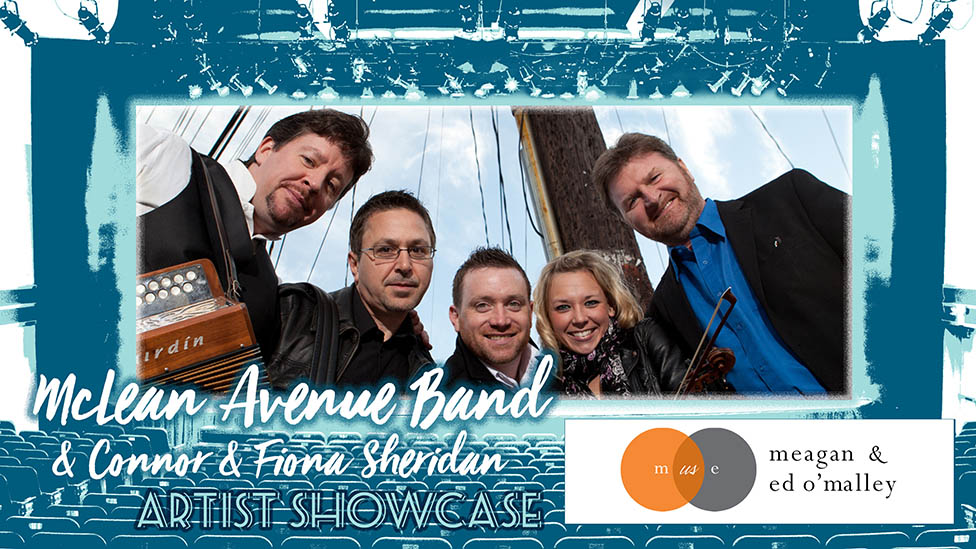 Meagan & Ed O'Malley present
Day 10: McLean Avenue Band & The Sheridans
Thursday, September 17, 2020
Story: The Sheridan Family
McLean Avenue Band and our friends Connor and Fiona Sheridan help us celebrate Half Way to St. Patrick's Day.
Tickets
Local Summer videos and Dockside Concerts are free to all. Please consider supporting this fundraiser in one of the following ways:
---
50-50 CASH RAFFLE
Buy online and watch the Oct. 1 drawing live on Facebook. Tickets are 1 for $20, 3 for $50 and 10 for $150.
---
$24,000 MATCHING FUNDS DRIVE
Please donate to support our fundraising appeal Up to $24,000 in contributions will be matched by Janice Blanton and ShoreHaven Wealth Partners.
---
THE LOCAL SUMMER CLUB
Includes: T-shirt, access to a reserved place for Dockside Concerts, a $100 Algonquin membership, AND the $96 will be counted toward the Matching Fund Drive.
---
LOCAL SUMMER T-SHIRT SALES
Pre-order for delivery/pickup in October.
---
Event Information
Our Local Summer Daily featuring the artist showcase, sponsor video and story will debut at 7:45 pm. The video is available on our
YouTube page
and will be embedded in this space.
Local Summer Daily Archive:
Cast & Creative Team
Sponsors