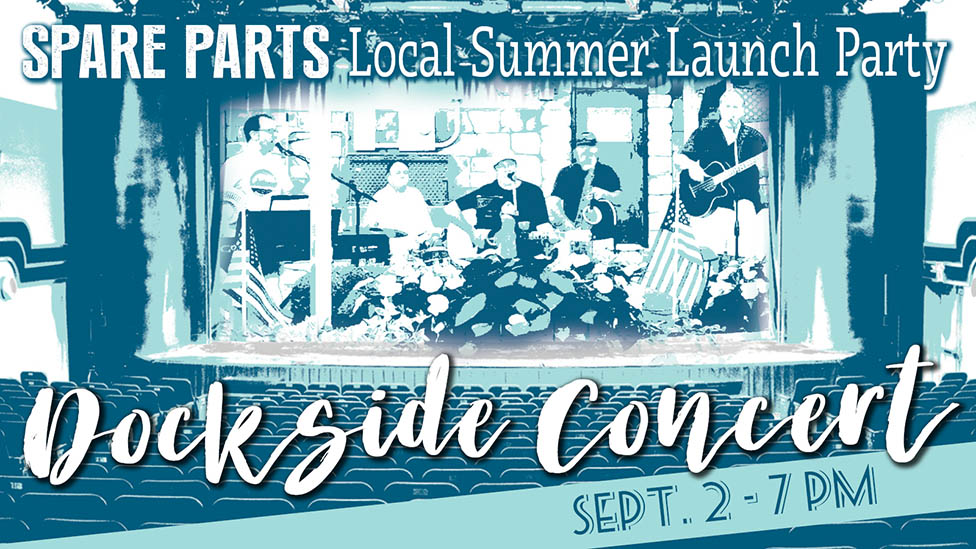 Dockside Concert
Spare Parts: Local Summer Launch Party
Wednesday, September 2, 2020
7 pm | Rain Date: Next Night (9/3)
Join us dockside at 7 pm as Spare Parts takes the stage for our Local Summer Launch Party.
Tickets
This is a free concert. Bring your own chair! And please consider supporting our Local Summer Series using the links below.
Event Information
While we can't come inside, we'll welcome you "Dockside" for a three-concert series this September.
The stage will project from our loading dock and the parking lot is our seating area.
Concerts are free and seating is first-come, first served. Local Summer Club Members can reserve a single 8 x 8 space (for up to 2 people) by calling the Box Office at 732-528-9211. Join today!.
Additional policies include:
Bring your own chair!
Masks are required at all times on Algonquin property, unless you are eating & drinking.
Restrooms are available inside the theatre building. Masks are required indoors.
No glass containers.
Parking lot will be marked in 8 x 8 squares. An 8 x 8 space is for 2 or 3 people. Two spaces can be merged for parties of 4 to 6. Space is first come, first served.
To the extent possible, please center your party inside the square.
Limited seating on the grass is available, including a "picnic area" which does not have a view of the stage due to landscaping.
Patrons are encouraged to pick up takeout from a local restaurant to enjoy 'dinner & a show'
Rain date is the following night.
Concerts are scheduled for 60 minutes.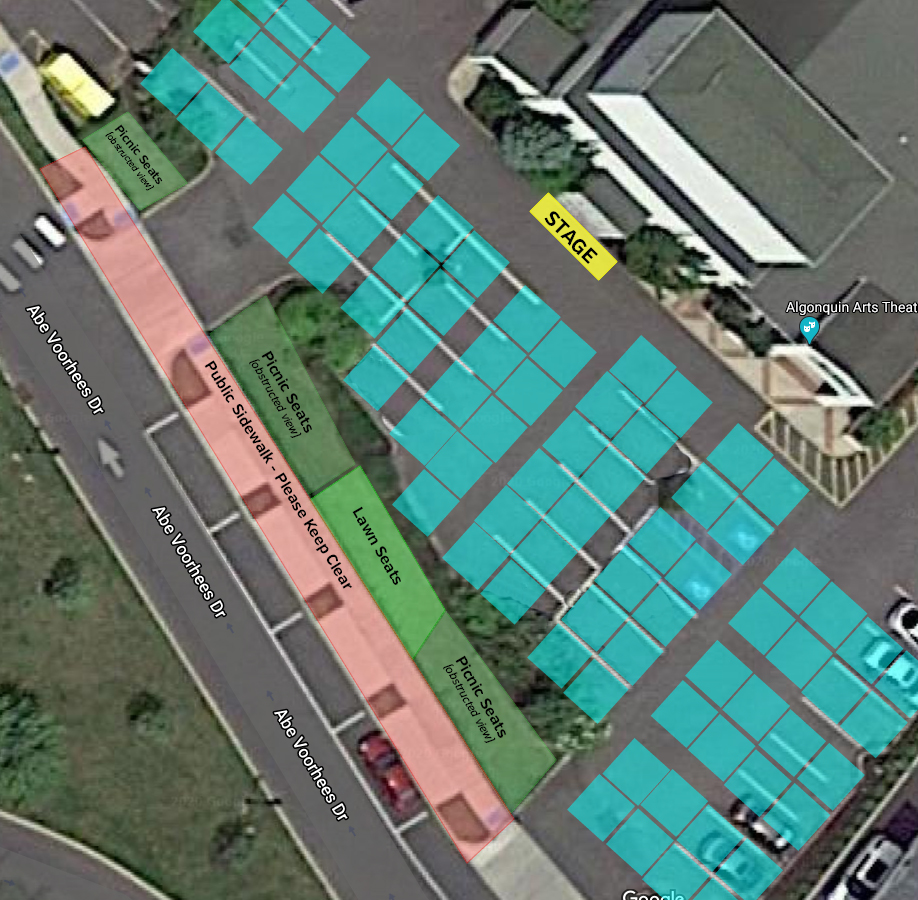 Synopsis
Spare Parts are a group of Manasquan-area professional musicians. The band was formed in 2012.
The band members are:
Sean Watson-Guitar & Vocals
Bob Giunco-Drums
Richie King-Piano/Vocals
John Perry-Bass, Vocals
Tommy LaBella-Saxophone/Percussion
The band covers diverse artists such as Elton John, Billy Joel, Jackson Browne, the Rolling Stones, the Beatles and The Band.
Sponsors
Interested in sponsoring a show at Algonquin Arts Theatre? Call 732-528-9211 for information.