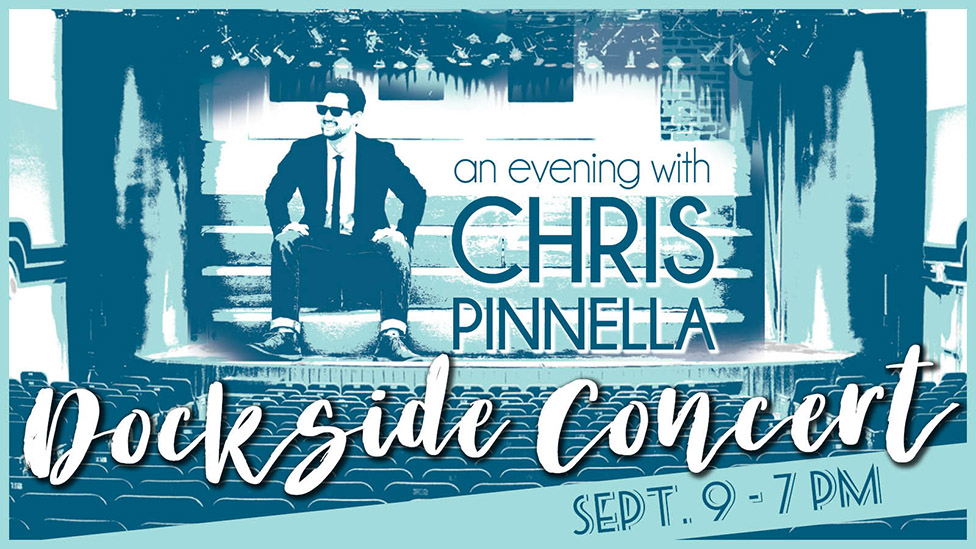 Dockside Concert
An Evening with Chris Pinnella
Wednesday, September 9, 2020
7 pm | Rain Date: Next Night (9/10)
Join us dockside at 7 pm for An Evening with Chris Pinnella, backed by keyboard and guitar, as the acclaimed vocalist puts a new twist on classic songs.
September is hunger in action month. The Rotary Club of Spring Lake-Brielle will be collecting non-perishable food to donate to the Manasquan Food Pantry. Drop your items off when you arrive for the concert.
Tickets
This is a free concert. Bring your own chair! And please consider supporting our Local Summer Series using the links below.
Event Information
While we can't come inside, we'll welcome you "Dockside" for a three-concert series this September.
The stage will project from our loading dock and the parking lot is our seating area.
Concerts are free and seating is first-come, first served. Local Summer Club Members can reserve a single 8 x 8 space (for up to 2 people) by calling the Box Office at 732-528-9211. Join today!.
Additional policies include:
Bring your own chair!
Masks are required at all times on Algonquin property, unless you are eating & drinking.
Restrooms are available inside the theatre building. Masks are required indoors.
No glass containers.
Parking lot will be marked in 8 x 8 squares. An 8 x 8 space is for 2 or 3 people. Two spaces can be merged for parties of 4 to 6. Space is first come, first served.
To the extent possible, please center your party inside the square.
Limited seating on the grass is available, including a "picnic area" which does not have a view of the stage due to landscaping.
Patrons are encouraged to pick up takeout from a local restaurant to enjoy 'dinner & a show'
Rain date is the following night.
Concerts are scheduled for 60 minutes.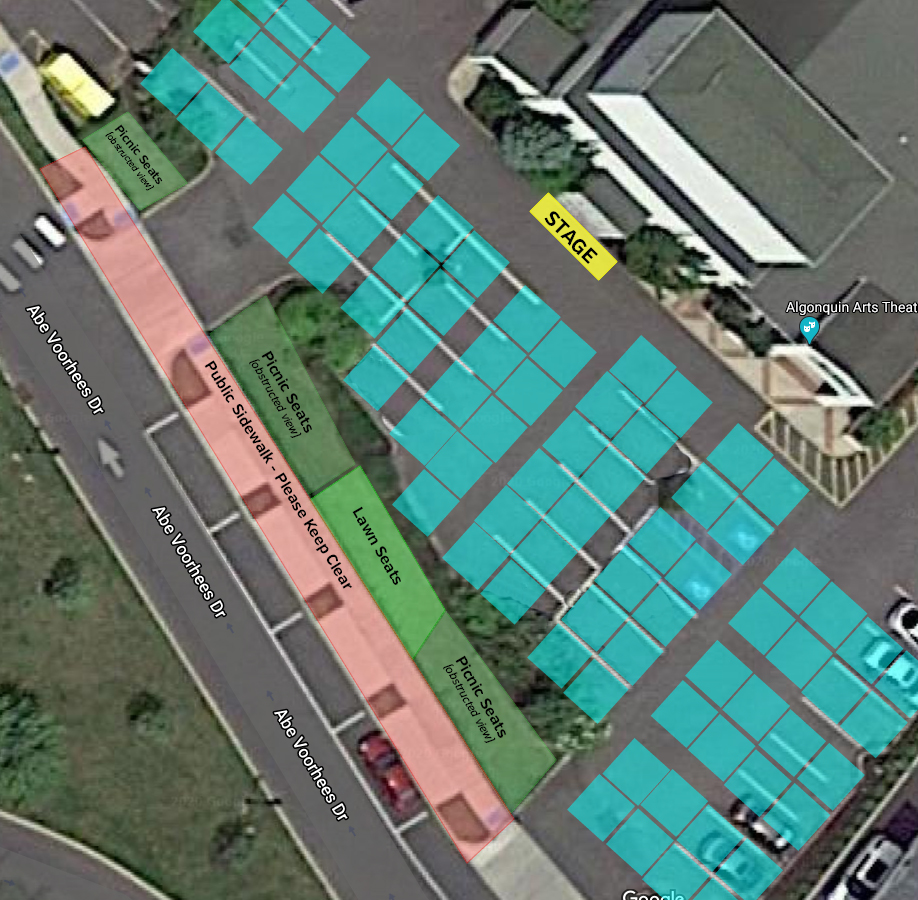 Synopsis
Join acclaimed vocalist Chris Pinnella (Trans-Siberian Orchestra) as he returns to Algonquin Arts for an intimate evening of beautiful and uplifting music featuring guitar and piano paired with Pinnella's phenomenal vocals. The artist was last seen here back in February for 2 sold out performances: this will mark the singer's first live, in-person performance since the pandemic hit back in March.
The evening will feature new interpretations of classic songs by iconic artists such as The Beatles, Neil Young, Leonard Cohen, The Righteous Brothers, Tom Petty, Ray Lamontagne, Elton John, Billy Joel, Bruce Springsteen, Simon and Garfunkel, and more.
Sponsors
Interested in sponsoring a show at Algonquin Arts Theatre? Call 732-528-9211 for information.