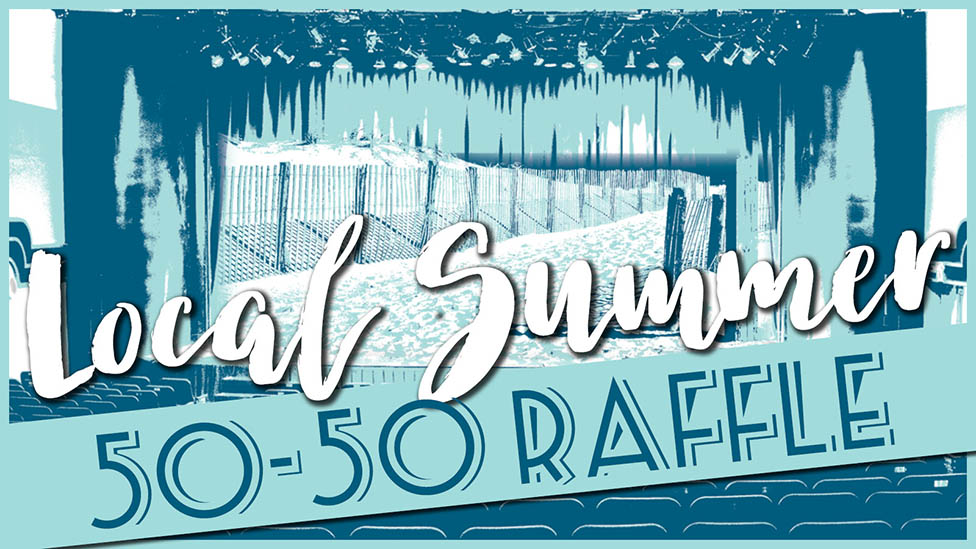 Local Summer 50-50
Thursday, October 1, 2020
In conjunction with our Local Summer Series fundraising event, we're holding a Cash 50-50 Raffle that will be drawn on October 1, 2020.
Tickets
Ticket Prices
1 ticket for $20
3 tickets for $50
10 tickets for $150
Note: The online purchase uses the same system as our show tickets. Please be assured you are purchasing a 50-50 ticket if you use the link on this page. Call 732-528-9211 for phone sales.
How It Works
Deadline to purchase is Thursday, October 1, at 12 pm!
Order your tickets online, we will write your name on your ticket and will email you a scan/photo of the stubs.
Orders within 48 hours of the event may not get ticket numbers emailed prior to the event start, and may be sent after the event. All tickets entered in the raffle include purchaser name and contact information.
The winning ticket will be drawn on Thursday, October 1, at 3 pm on the final day of our Local Summer Series live on Facebook.
Policies & Fine Print
Please be sure that your address, email and phone contact information are up to date at time of purchase so that we can contact you!
This is a 50-50 cash raffle & the winning share is 50 percent of the amount received for all tickets sold. Proceeds support Algonquin Arts Theatre. No substitution of the offered prize may be made. Winner need not be present. DRAWING 10/1/2020 at approximately 3 pm live on Facebook. The Algonquin Arts Theatre is located at 60 Abe Voorhees Drive Manasquan, NJ 08736
NJ LGCC ID: #279-5-35486
Municipal RL: 2081
If you or anyone you know has a gambling problem, call 1-800-GAMBLER.
Cast & Creative Team
Local Summer Daily Archive:
Sponsors
Interested in sponsoring a show at Algonquin Arts Theatre? Call 732-528-9211 for information.