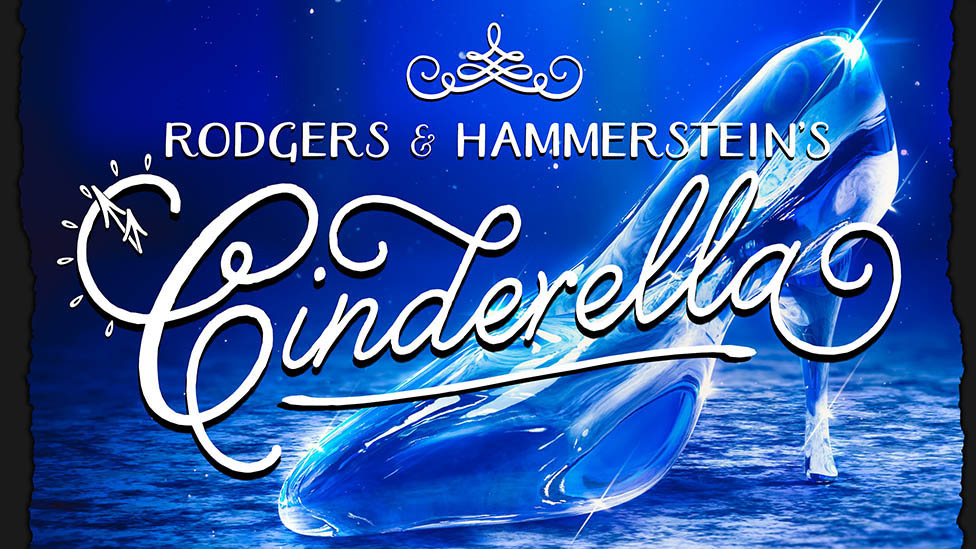 Cinderella
April 1 - April 10, 2022
The timeless enchantment of the magical fairy tale comes to life with Rodgers & Hammerstein hallmarks of originality, charm and elegance
Performances
Tickets
Pricing
Premium: $42 (Adult), $39 (Senior), $33 (Student 4 & up)
Regular: $34 (Adult), $31 (Senior), $25 (Student 4 & up)
Subscription
Purchase 4 or 5 Broadway Series productions to make a great value even better!
Event Information
Estimated Running Time: 95 minutes
Intermission: Yes
Recommended Age: 6 & up (Children under 4 will not be admitted to Broadway Series titles)
Synopsis
The timeless enchantment of a magical fairy tale is reborn with the Rodgers & Hammerstein hallmarks of originality, charm and elegance. Originally presented on television in 1957 starring Julie Andrews, Rodgers & Hammerstein's Cinderella was the most widely viewed program in the history of the medium. Its recreation in 1965 starring Lesley Ann Warren was no less successful in transporting a new generation to the miraculous kingdom of dreams-come-true.
In 1956 Richard Rodgers and Oscar Hammerstein II were indisputably the world's most successful writers of musicals. Julie Andrews was a sparkling new star, having just triumphed in My Fair Lady. When her agent approached Rodgers and Hammerstein and suggested that the television audience would welcome a musical version of "Cinderella," it was an irresistible temptation for all.
Everything about the project was right from the start. The CBS production team was quickly assembled. Richard Lewine, a distant cousin of Rodgers and a close friend, was the producer, Ralph Nelson the director. Howard Lindsay and his wife, Dorothy Stickney, were signed for the King and Queen; Jon Cypher played the Prince; the Stepmother and Stepsisters were made less frightening and more comic by Ilka Chase, Kaye Ballard and Alice Ghostley; rather than the standard old crone, the beautiful Edie Adams played the Godmother.
Rodgers and Hammerstein approached the story with the honesty and simplicity that characterized all their work. They purposely did not seek to improve a story they felt was dramatically sound, as many writers are prone to do, instead concentrating on bringing the characters to life. Rodgers wrote in his autobiography Musical Stages, "In writing the story and the songs, Oscar and I felt that it was important to keep everything as traditional as possible, without any 'modernizing' or reaching for psychological significance." When Hammerstein was asked where he found the version of Cinderella story he based his adaptation upon, he answered, "I looked it up in the encyclopedia."
The marriage of music, lyrics and story in Cinderella exemplified their artistic philosophy; all elements held together integrally to illuminate the characters. As Rodgers explained, "Although a few of its songs have become popular, our score for Cinderella is another example of what theatre music is really about. No matter what the medium, a score is more than a collection of individual songs. It is, or should be, a cohesive entity whose word and music are believable expressions of the characters singing them...Like a symphony, concerto or opera, some portions have greater appeal than others, but it is the work as a whole that makes the overall impression."
Cinderella succeeded. When it was broadcast on March 31, 1957, it was viewed by more people than any other program in the history of television.
Cast & Creative Team
Cast
Cinderella - Sophia Lepore
Prince - Michael Morch
King - Brendan Flanagan
Queen - Deni Sobotka
Stepmother - Lauren J. Cooke
Portia - Brianne Bates
Joy - Katie DeCataldo
Godmother - Loretta Boyle
Herald - Edward Itte
Chef/Minister - John Albrecht
Steward/Manservant - Joseph Paglino
Footman/Trumpeter - James Beecroft
Footman/Trumpeter - Gavin Powers
Townsperson/Ball Guest - Kelly Beck
Townsperson/Ball Guest - Jaclyn Itte
Townsperson/Ball Guest - Kaitlyn Hulme
Townsperson/Ball Guest - Ciara DiMaiolo
Townsperson/Ball Guest - Sophia Nelson
Townsperson/Ball Guest - Olivia Crowe
Townsperson/Ball Guest - Mikayla Nelson
Townsperson/Ball Guest - Joanna Douglas
Townsperson/Ball Guest - Roxane Southcott-Roberts
Production Staff
Director - Derek Hulse
Producer - Jan Topoleski
Production Manager - Joe Ficarra
Musical Director - Mark Megill
Choreographer - Sean Openshaw
Stage Manager - Maggie Schneider
Sponsors