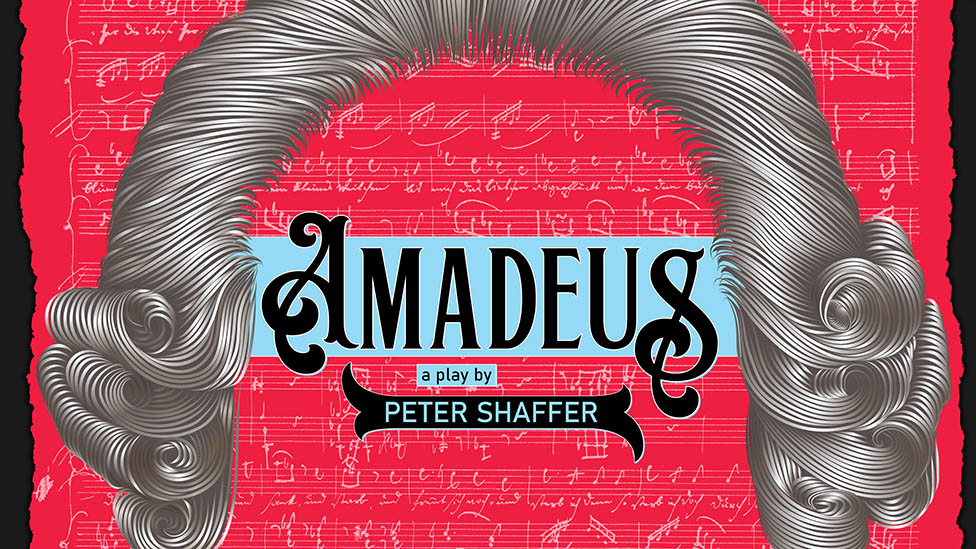 TENTATIVE DATES
Amadeus
February 26 - March 6, 2022
This production is currently off sale. Ticket sales will resume if and when we determine that it will be safe to commence production and our capacity limits have been lifted.
Performances
Tickets
Tickets are not on sale for this event. Please join our mailing list to be notified when tickets go back on sale.
Please review our updated Ticket Policies.
Pricing
Premium: $41 (Adult), $38 (Senior), $32 (Student 4 & up)
Regular: $33 (Adult), $30 (Senior), $24 (Student 4 & up)
Subscription
Purchase 4, 5 or 6 2020-21 Broadway Series productions to make a great value even better!
Event Information
Estimated Running Time: 2 hours, 30 minutes
Intermission: Yes
Recommended Age: 13 & up (Children under 4 will not be admitted to Broadway Series titles)
Synopsis
In the court of the Austrian Emperor Joseph II, Antonio Salieri is the established composer. Enter the greatest musical genius of all time: Wolfgang Amadeus Mozart. Salieri has given himself to God so that he might realize his sole ambition, to be a great composer. Mozart is a foul-mouthed, graceless oaf who has that which is beyond Salieriís envious grasp: Genius.
After winning multiple Olivier and Tony Awards when it had its premiere at the National Theatre in 1979, Amadeus was adapted into an Academy Award-winning film.
Cast & Creative Team
This show has not yet held auditions. Visit our
audition page
for more information.
Sponsors
Interested in sponsoring a show at Algonquin Arts Theatre? Call 732-528-9211 for information.