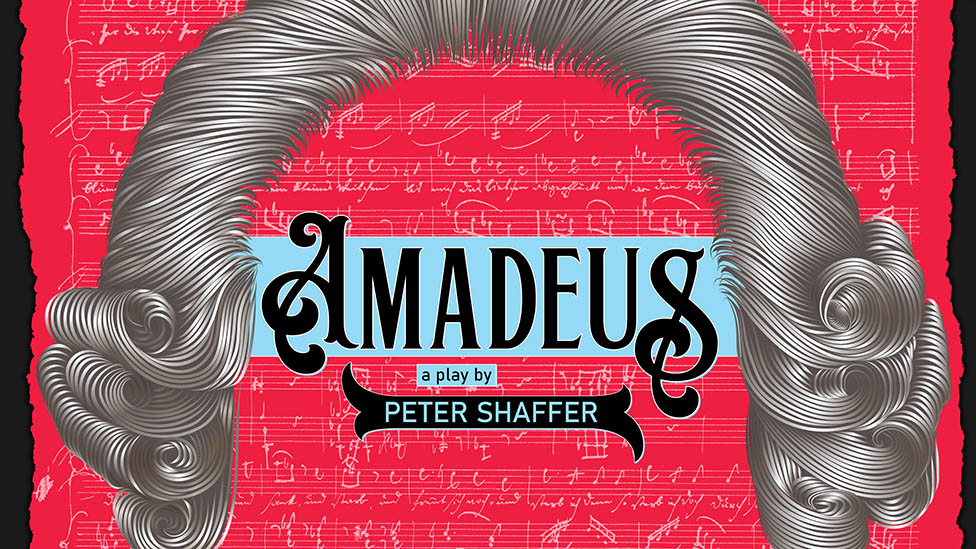 Amadeus
February 26 - March 6, 2022
Court composer Antonio Salieri is seized by obsessive jealousy of a rowdy, young prodigy as he begins a war with Mozart, with music and with God.
Performances
Tickets
Pricing
Premium: $42 (Adult), $39 (Senior), $33 (Student 4 & up)
Regular: $34 (Adult), $31 (Senior), $25 (Student 4 & up)
Subscription
Purchase 4 or 5 Broadway Series productions to make a great value even better!
Synopsis
In the court of the Austrian Emperor Joseph II, Antonio Salieri is the established composer. Enter the greatest musical genius of all time: Wolfgang Amadeus Mozart. Salieri has given himself to God so that he might realize his sole ambition, to be a great composer. Mozart is a foul-mouthed, graceless oaf who has that which is beyond Salieri's envious grasp: Genius.
After winning multiple Olivier and Tony Awards when it had its premiere at the National Theatre in 1979, Amadeus was adapted into an Academy Award-winning film.
Event Information
Entry Requirements
This policy is subject to change at any time and will be reviewed monthly. Latest Update: 8/31/21. Please be sure to check policies during the week prior to your show for updates.
For Guests Age 16 & Older
Proof of full COVID-19 vaccination OR a negative COVID-19 test within 72 hours of show time.
AND
Masks are STRONGLY RECOMMENDED in theatre except when actively eating & drinking.
For Guests Ages 4-15
Masks will be required in the theatre except when actively eating & drinking. (There is no vaccination or negative test requirement for anyone between ages 4 & 15)
Proof of Vaccination
Acceptable forms of vaccine proof:
Physical Vaccination Card
Photo Copy of Vaccination Card
Digital photo of Vaccination Card (please be sure date of all shots/boosters are visible)
Documentation on the Docket App (NJ)
Documentation on the Excelsior App (NY)
Please contact us in advance of attending if you have an alternate form of proof.
More detailed information including options for ticket holders unable to follow this policy is available on our Pandemic Policies page.
---
Show Details
Estimated Running Time: 2 hours, 30 minutes
Intermission: Yes
Recommended Age: 13 & up (Children under 4 will not be admitted to Broadway Series titles)
Cast & Creative Team
Antonio Salieri: JAN TOPOLESKI
Wolfgang Amadeus Mozart: GARRETT GALLINOT
Constanze Weber, wife to Mozart: REBECCA MADEIRA
Venticelli 1: SEAN DICKINSON
Venticelli 2: MICHAEL MORCH
Count Frank Ossining-Rosenberg, Director of the Imperial Opera: STEPHEN RUBINO
Joseph II Emperor of Austria: ANTHONY GRECO
Count Johann Kilian Von Strack, Royal Chamberlain: DAVID FRETZ
Baron Gottfried Van Swieten, Prefect of the Imperial Library: BRENDAN FLANAGAN
Kapellmeister/Salieri's Valet: JOHN B. GEKLE JR.
Salieri's Cook: JOHN ALBRECHT
Katherina Cavalieri, Salieri's pupil: CIARA DIMAIOLO
Teresa Salieri, wife of Salieri: LAUREN COOKE
Directed by GINA LUPI
Sponsors
Interested in sponsoring a show at Algonquin Arts Theatre? Call 732-528-9211 for information.