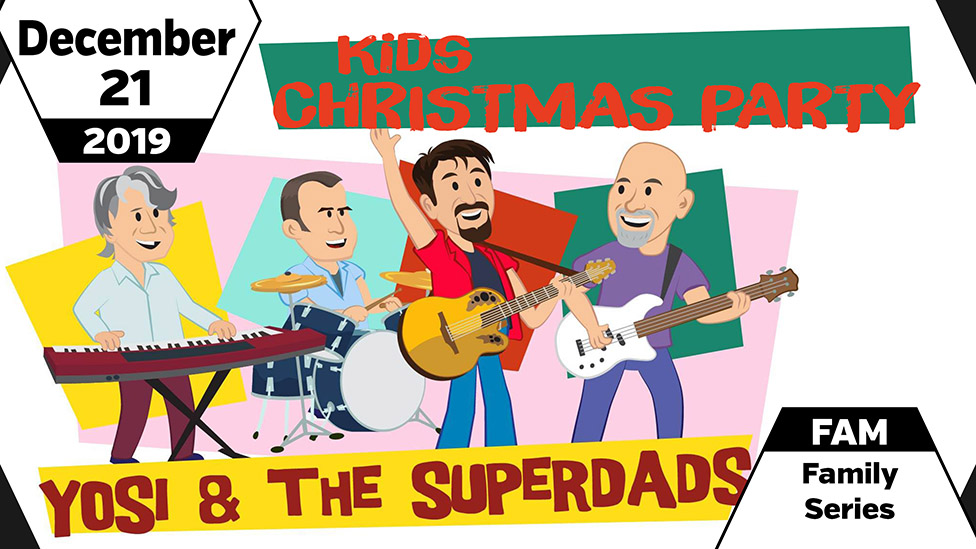 Kids' Christmas Party
Saturday, December 21, 2019
with Yosi & The Superdads
Spread joy and merriment with Yosi & The Superdads' festive Christmas show!
Performances
Saturday, December 21
11:00am
Tickets
Event Information
Running time: Approximately 60 minutes
Intermission: No
Kid Friendly: All Ages Show. All attendees ages 2 & up require a ticket. Children under 2 without a ticket must sit on an adult's lap.
Note: No infant/portable car seats or strollers are permitted in the theatre. Car seat boosters (without backs) are permitted.
Synopsis
Sing along with your favorites such as 'Santa Claus is Coming to Town,' 'Rudolph the Red Nose Reindeer,' and get ready for the spirited 'Reindeer Pokey.' Be sure to watch out for "The Grinch!"
Credits
Presented by Algonquin Arts Theatre
Sponsors
Interested in sponsoring a show at Algonquin Arts Theatre? Call Kristina at 732-528-9266 for information.