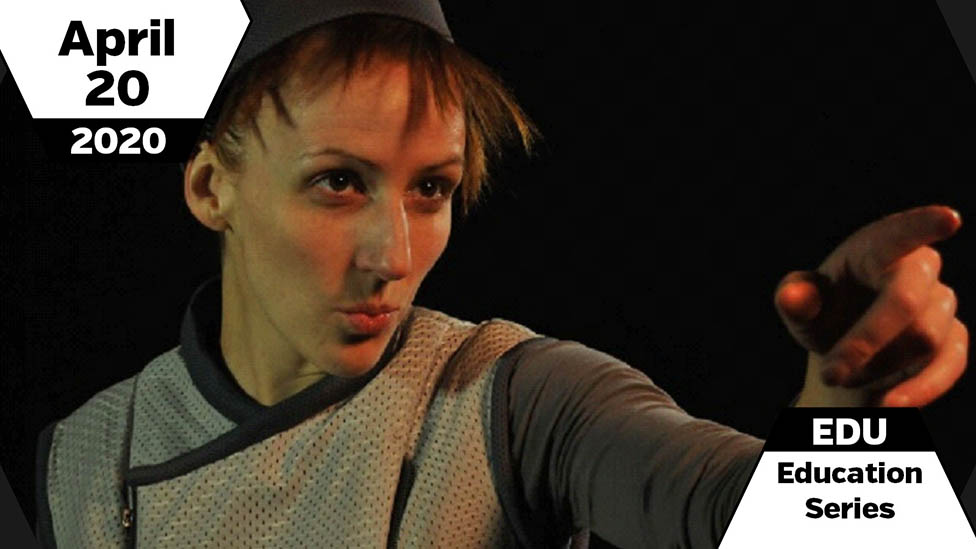 Lois Lowry's
The Giver
Monday, June 8, 2020
At the age of twelve, Jonas, from a seemingly ideal, futuristic world, is singled out to receive special training from The Giver, who alone holds the memories of the true joys and challenges of life.
Performances
Monday, June 8
10:00am - NEW DATE
Tickets
$12 - Individual Sales Available online or from the Box Office at 732-528-9211
$10 - Education Groups of 12 or more Call Julie Nagy at 732-528-9224 for group reservations.
Event Information

Running time: 60 minutes
Intermission: No
Age: Grades 6 and Up
Seating for Algonquin Education Series performances is assigned by the Education Director to ensure that schools will be seated together to the extent possible and to expedite the arrival and departure process. Individual ticket purchasers will be grouped together a block of reserved, general admission seats.
Synopsis
This Newbery-Award winning, best-selling book for young readers has become the gold standard for the genre. Told with deceptive simplicity, this is the provocative story of a boy who experiences something incredible and undertakes something impossible. In the telling, audiences question every value that they have taken for granted and reexamine their most deeply held beliefs.
"Here's what I'd love to see in a classroom: a bunch of kids… each of them, listening to a book…paying attention to words coming alive, to a story becoming real, becoming theirs. Literature to Life is what can do that…" – Lois Lowry
THE STORY
At the age of twelve, Jonas, a young boy from a seemingly utopian, futuristic world, is singled out to receive special training from The Giver, who alone holds the memories of the true joys and pain of life. In the process, Jonas is forces to question everything in his ideal world: a world without conflict, poverty, unemployment, divorce, injustice, or inequality.
IN PERFORMANCE
This Literature to Life Award winner marked the first young adult novel on the Literature to Life roster. Adapted by Elise Thoron, this piece features sixty minutes of solo-performance focusing on the relationship between the young Jonas and his mentor, The Giver. As Jonas trains to become the Receiver of Memories, the buried truth about the world that he was born into becomes hauntingly clear to both Jonas and the audience.
This performance fulfills the following State of New Jersey Core Curriculum Standard(s) and Algonquin Arts Performance Component(s): 21ST Century Life and Careers (LIFE), Comprehensive Health and Physical Education, Social Studies (SS) Visual and Performing Arts (VPA), Language Arts Literacy (LAL), Music Education (MUS), Discussion Component (DISC)
Credits
Algonquin Theatre Arts presents
Literature to Life stage presentation of
The Giver
By Lois Lowry
Performed by Aurea Tomeski
Adapted and Directed by Elise Thoron
Produced by special arrangement with THE DRAMATIC PUBLISHING COMPANY of Woodstock, IL
For booking inquiries about this or any other of Literature to Life's arts and literacy programs, please visit literaturetolife.org
Sponsors
Interested in sponsoring a show at Algonquin Arts Theatre? Call Kristina at 732-528-9266 for information.