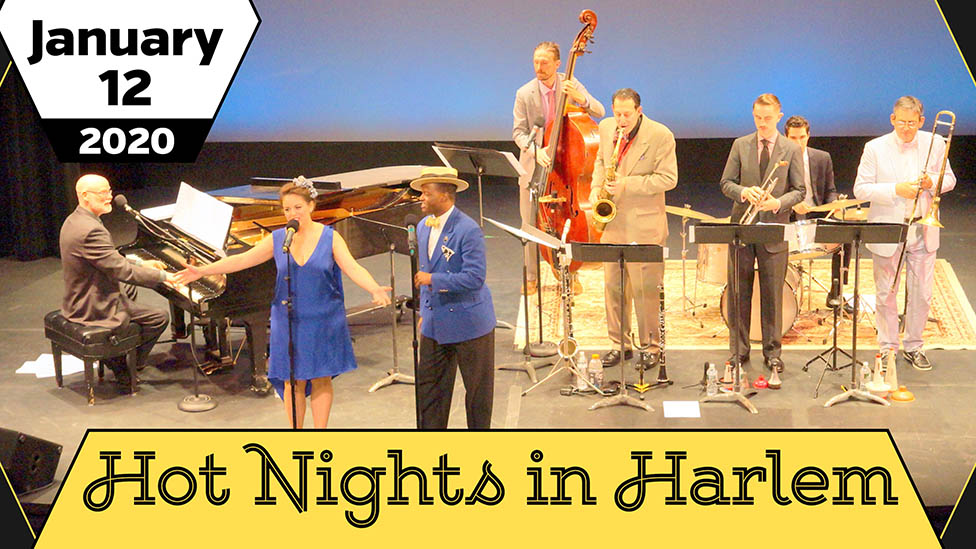 Dan Levinson's Palomar Jazz Band
Hot Nights in Harlem
Sunday, January 12, 2020
With Jeff Barnhart, Molly Ryan and special guest Dandy Wellington
Join us for a dazzling musical journey to the epicenter of jazz in the 1920s and 1930s.
Performances
Sunday, January 12
3:00pm
Tickets
Pricing
Premium: $35 (Adult), $32 (Senior), $26 (Student 4 & up)
Regular: $27 (Adult), $24 (Senior), $18 (Student 4 & up)
Event Information
Running time: 2 hours.
Intermission: Yes
Kid Friendly: Yes, especially students of jazz music.

Synopsis
Featuring the rompin', stompin' music of Fats Waller, Duke Ellington, Ethel Waters, Cab Calloway, Louis Armstrong, Bill "Bojangles" Robinson, and others. Take the "A" Train uptown, step into the Savoy Ballroom, cut a rug with the Lindy Hoppers, then head on over to a rent party and watch the dawn break through. Come in, cats, and check your hats!
Sponsors
Series is sponsored by Raymond & Pamela Brunt