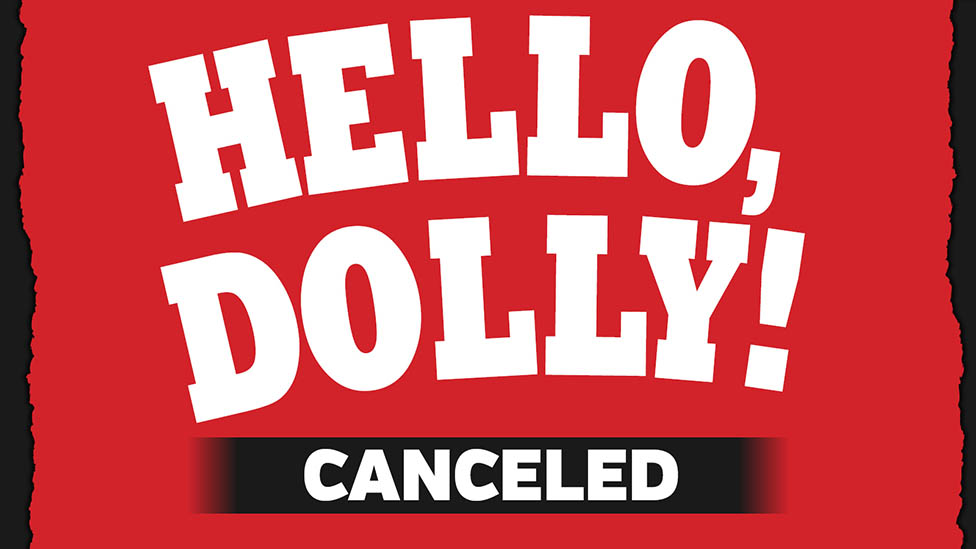 Hello, Dolly!
September 12 - September 13, 2020
Status: Canceled
We're sad to announce that this production has been canceled. Visit this event page for more information on next steps.
Performances
Saturday, September 12
8:00pm - Was 5/2/2020
Sunday, September 13
3:00pm - Was 5/3/2020
Saturday, September 19
8:00pm - Was 5/9/2020
Sunday, September 20
3:00pm - Was 5/10/2020
Friday, September 25
8:00pm - Was 5/15/2020
Saturday, September 26
2:00pm - Was 5/16/2020
Saturday, September 26
8:00pm - Was 5/16/2020
Sunday, September 27
3:00pm - Was 5/17/2020
Tickets
Ticket Options
All ticket holders with an active email that is subscribed to our updates will receive an online form on June 30 to present options. Patrons holding tickets to a cancelled event can:
Convert the tickets to a donation
Receive an Algonquin account credit
Receive a refund.
Exchange ticket value for 50-50 Raffle Tickets in our Local Summer Raffle (Drawing 10/1/20)
Any combination of the above
The email that you received is the best way to communicate your preferences with us and will expedite the process. If you did not receive an email, please let us know your preferences by email at [email protected] or by calling 732-528-9211.
We thank you for your patience as we need to process more than 650transactions as part of this process. The refund process is manual. We need to call our credit card processor for each transaction that requires a refund. We hope to process all requests in the next 6 to 8 weeks.
If you are in a position to donate the value of the tickets, that contribution will go a long way to support our operations until this extended intermission comes to an end.
Thanks. We miss you all.
Sponsors
Interested in sponsoring a show at Algonquin Arts Theatre? Call 732-528-9211 for information.